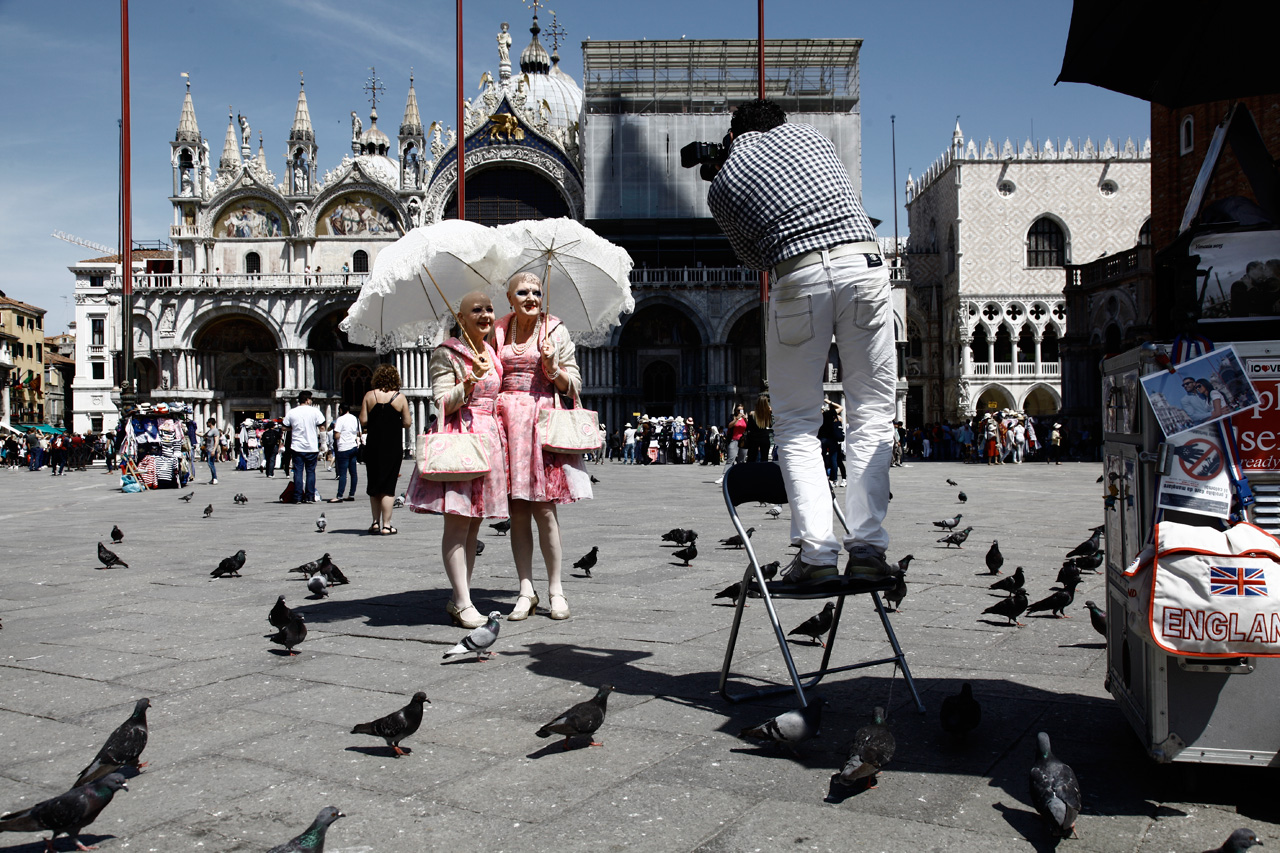 EVA & ADELE are dressed to mingle at the Art Basel Miami in December 2015, and also at the Art HK in March 2016, drawing attention and offering themselves for photo opportunities.
LRRH_ collaborated with students from the ESMOD International School for Fashion Berlin, to create the stunning outfits. Two complimenting silk dresses, jackets and purses were developed especially for the artist couple. At the upcoming fairs they will be presented and available for purchase in a collector's suitcase, along with a photo documentation of previous show. The outfits have already been displayed the Venice Biennale, the Frieze NYC and the Art Basel (2015).
"Wherever we are is museum"
EVA & ADELE have been appearing at international art venues all over the globe for more than twenty years – always dressed the same, always smiling. Alongside to their performance and media appearances they have built a broad artistic oeuvre in recent years. The future is now…
The unique dresses of EVA & ADELE are for sale here.