LRRH_ AERIAL
A perennial sculptural project in the historical center of Dusseldorf, presenting current editions and pursue sculptural collaborations.
LRRH_ AERIAL
Kapuzinergasse 24
40213 Düsseldorf
Opening hours
Thu – Sat   2 – 7 pm
LRRH_ AERIAL is situated right in the historic city center of Düsseldorf in a building made of a spectacular glass and steel construction, which forms the walls and roof of the given space, folding along the building edges of the two neighboring protected heritage sites.
A lofty air space extends up to the entire height of the structure. The impressive interior is filled with light thanks to the all-glass exterior which provides unobstructed views and an exalted spatial quality. A glass elevator brings visitors to the entrance of the gallery located on the upper floor of the adjacent building.
Architects: Corneille Uedingslohmann Architekten
AERIAL chapter_¹
#3
Opening 23 June 2022
6 – 9 pm
ROSEMARIE TROCKEL
TWIST
24 June – 22 October 2022
For the third and last show of chapter_¹ "TWIST" Rosemarie Trockel has developed a series of printed metal mesh shirts "Teeny -1" – "Teeny -9". They will be displayed in an expansive installation in the main showroom from June until October 2022. In addition to photographic and graphic elements they also feature writing and writing segments. They are similar in form and content to Trockel's LRRH_ "NoCaps" edition (2020).
Additionally to the main piece the artist has developed a limited vinyl bag edition in mesh and a couple of posters and screenprints. Illustrated in those photo-based works all the recent pieces Trockel created for the LRRH_ are wearable. One series e.g. focusses on a young woman, wearing Trockel´s mesh shirts in the surrounding of KitKatClub, Berlin.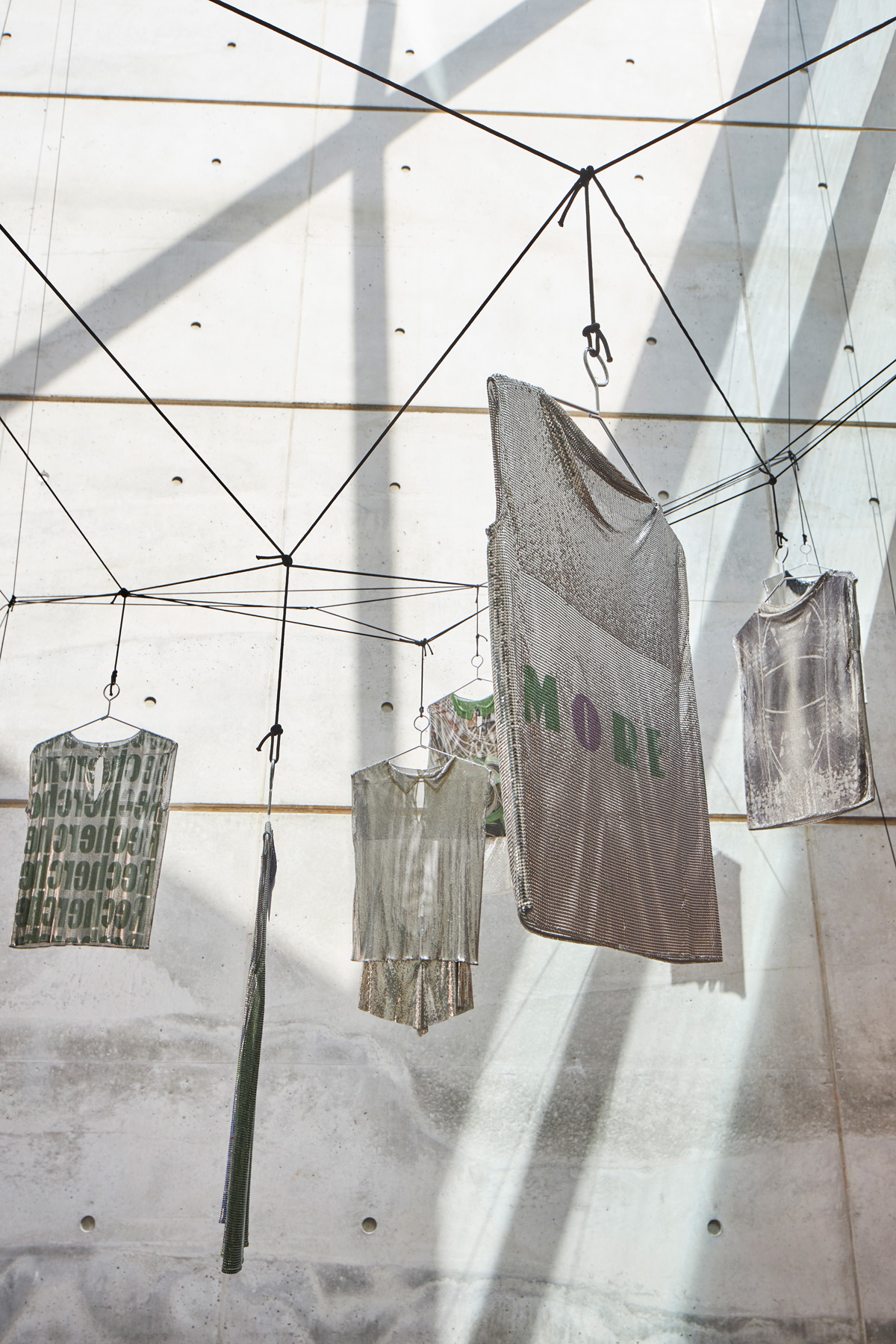 LUISA SCHATZMANN
Phantasma
24 June – 22 October 2022
The LRRH_ ART EDITION BY Luisa Schatzmann comprises 20 silk scarf uniques, all of which are based on paintings from the "Phantasma" series (2019–22). A selection of the scarfs is displayed in the exhibition. In addition, all 20 motifs were produced as floor stickers. They were installed as an accessible dance floor in the attic showroom, which is also the place for the accompanying music programme of chapter1 /#3. The blue, green, orange and red screened windows create a certain club vibe; they also resonate with Schatzmann's colourful paintings, which reveal the function of symbolic action, feeling and thinking.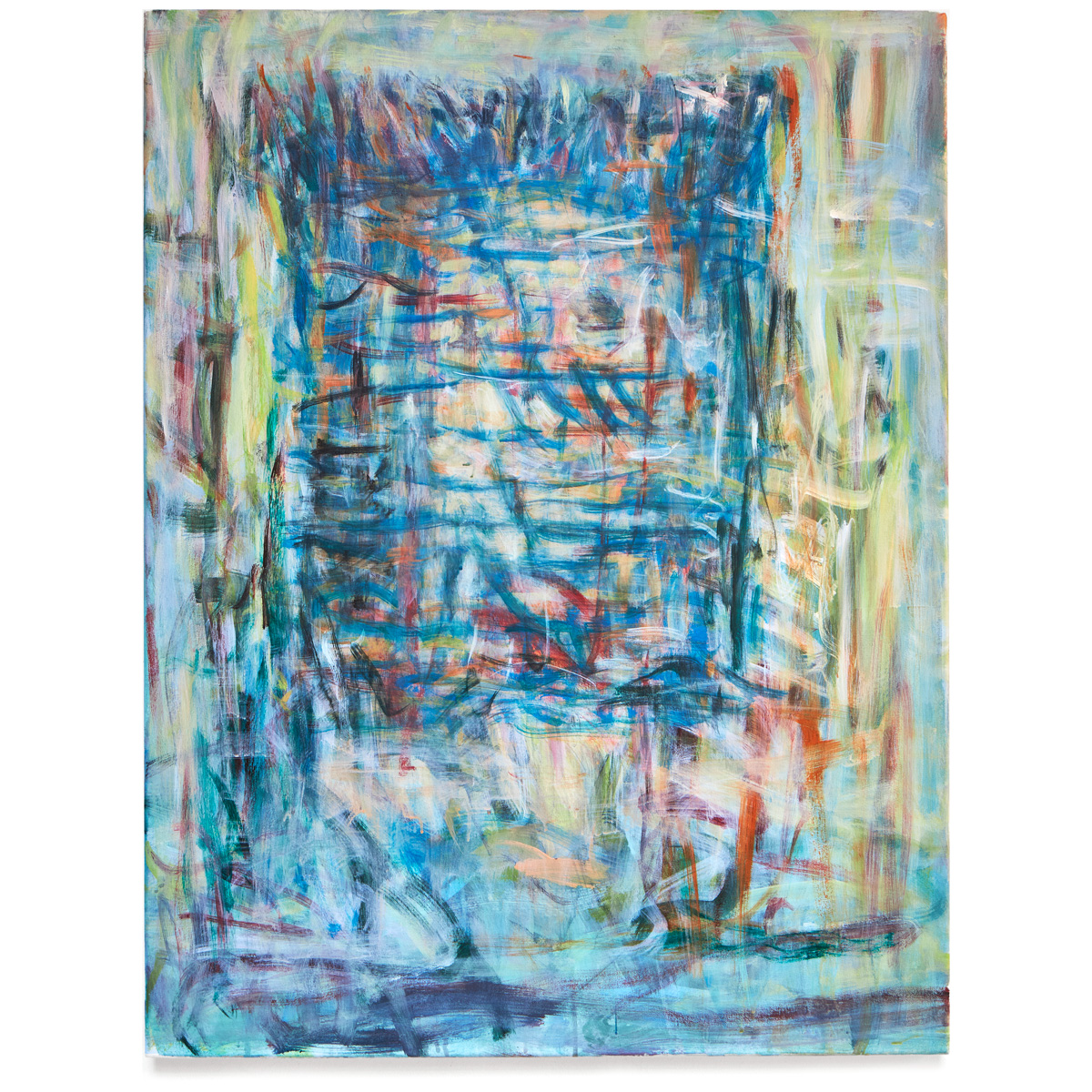 AERIAL CUBE #3
23 Jun – Oct 2022
LRRH_ ART EDITIONS BY
Rosemarie Trockel, Richard Healy, LRRH_, Byebyebn, Katharina Grosse and Cameron Platter.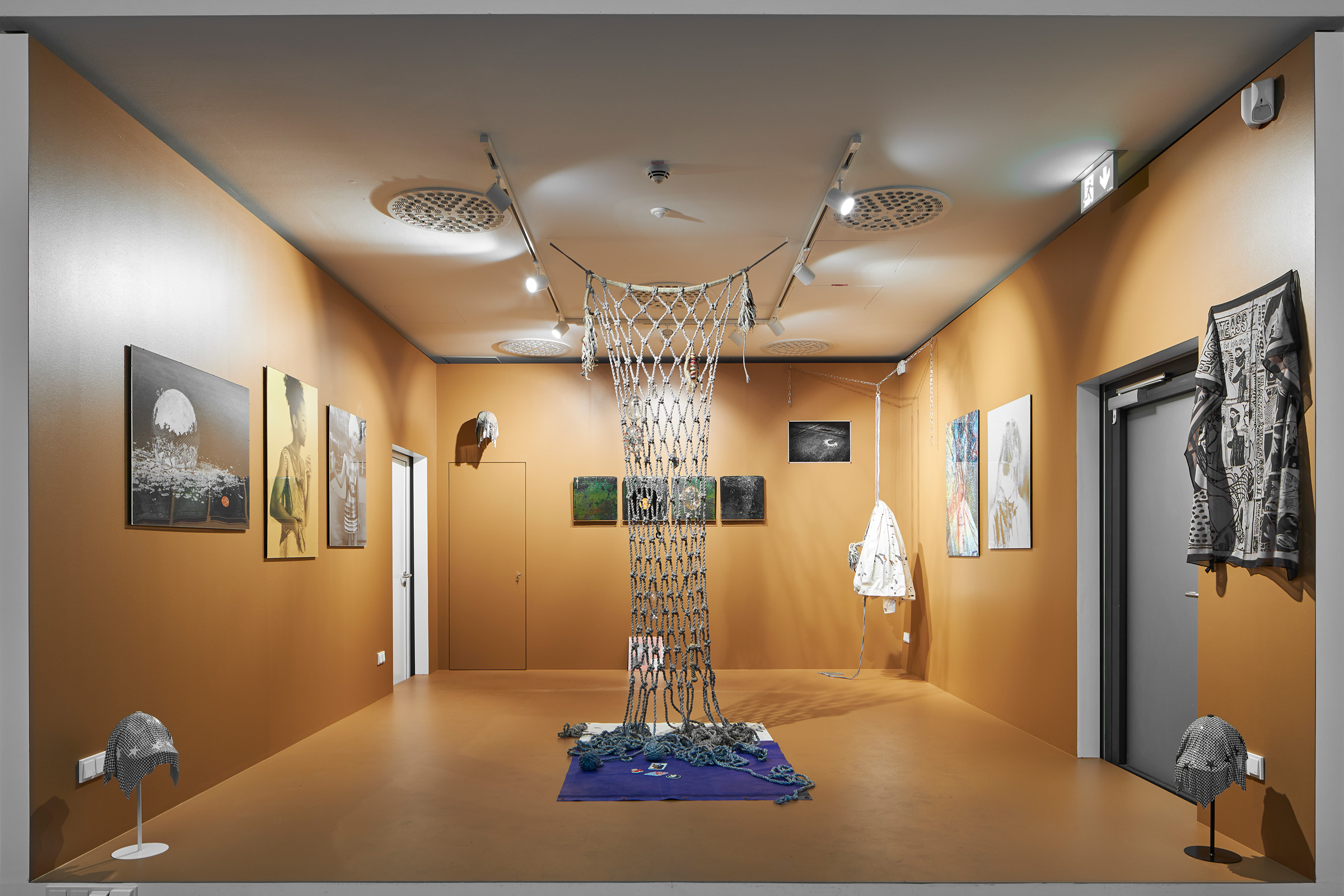 KATHARINA GROSSE
While Many
20 Nov 2021 – 11 May 2022
"For me, contemplating the world has always been linked with simultaneously doing something in it, with it or to it. Painting makes possible the simultaneity of imagining and acting."
Like Beautiful (a 12-piece edition Grosse designed for LRRH_ in 2020) While Many is made of a photograph printed on metal mesh, yet on a much greater scale. The printed image represents a new branch in Grosse's exploration of haptic painting and the transformative impact of colour.
The image is chosen from a series of photographs showing situations or actions, connected to Grosse's painting practice in some way or another. Depicting a moment, where the boundaries between the artist's body and the material blur in the act of painting, it oscillates between surface, texture, image and object, order and disorder, destruction and creation, tension and release, forced and free-flowing movement.
Printed on a 5.6 x 7.5 m piece of metal mesh and suspended – lushly draped – from the wall, the objective legibility of the image is obscured, focusing the generative possibilities of that which is no longer or not yet visible. Further, the glittering image is in constant flux, as the metal reflections resonate with the viewer's movement. In reference to Leibniz's concept of the folding of time, space and movement While Many invites us to experience reality as processual and malleable.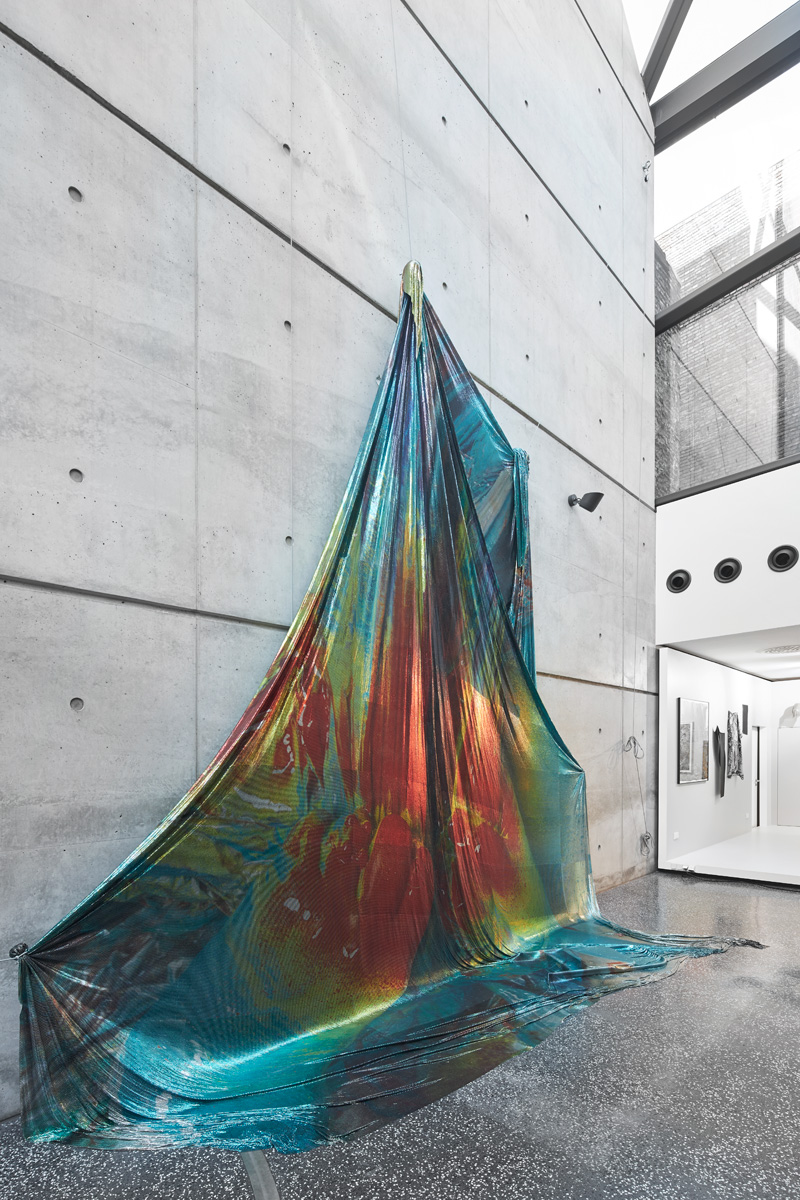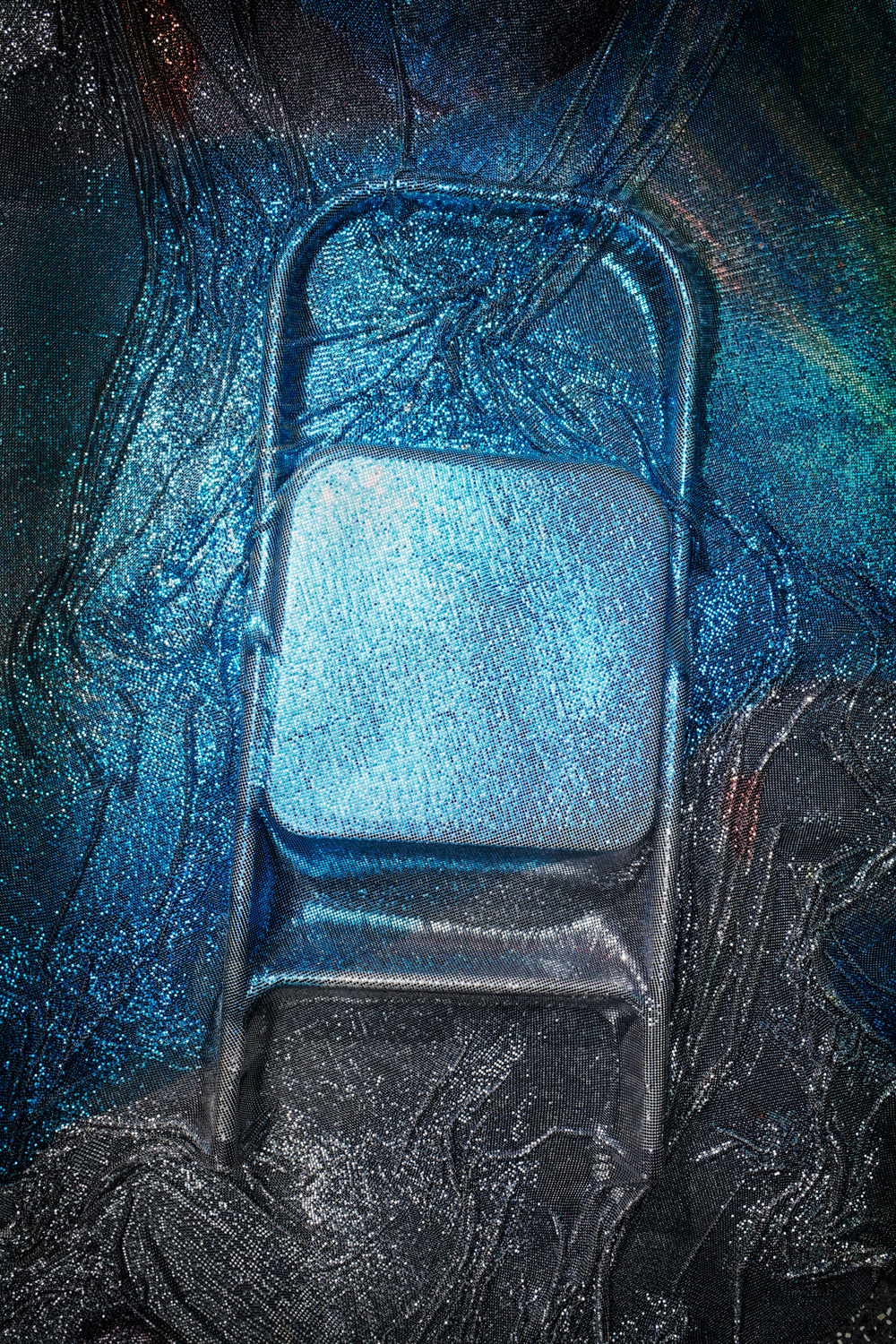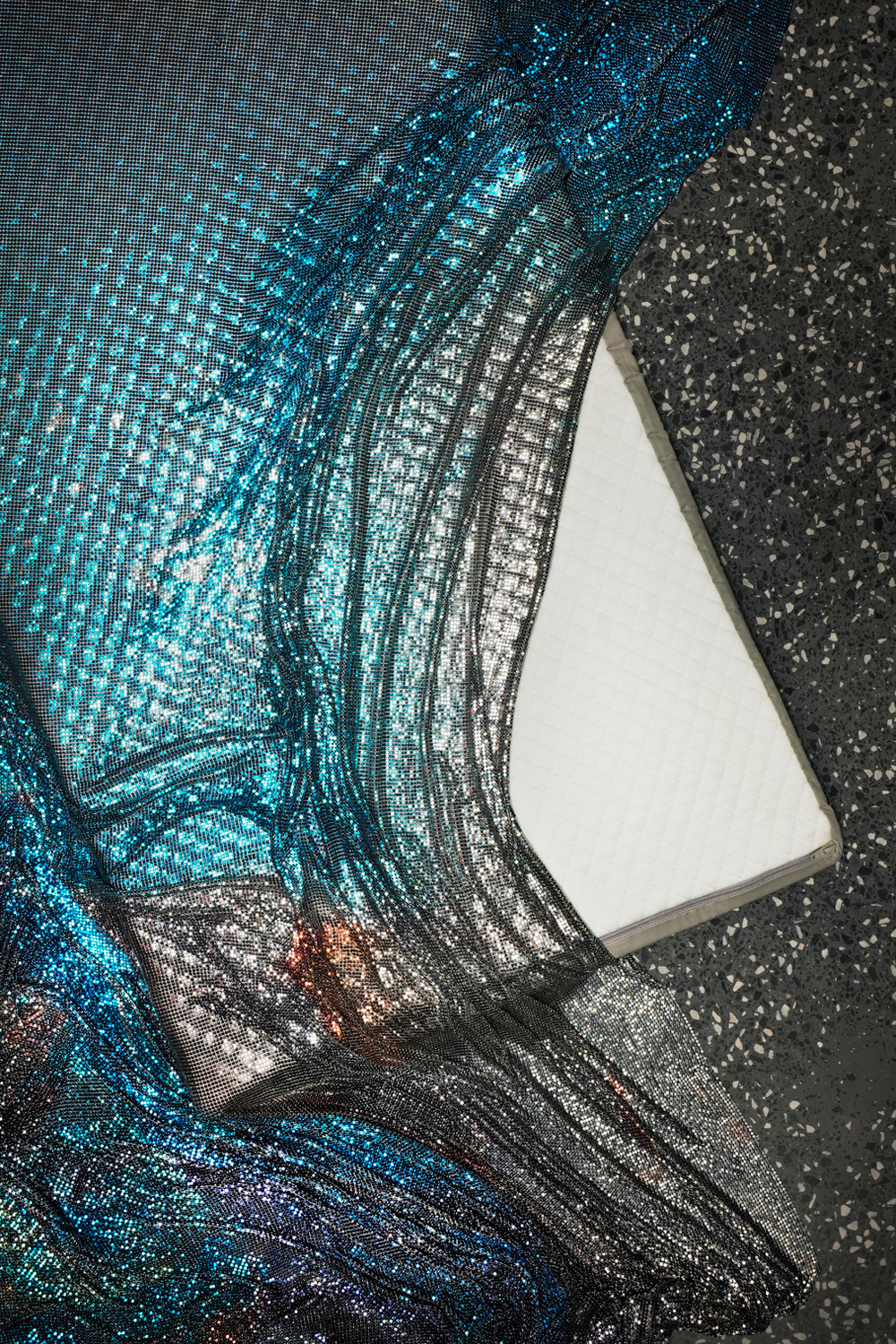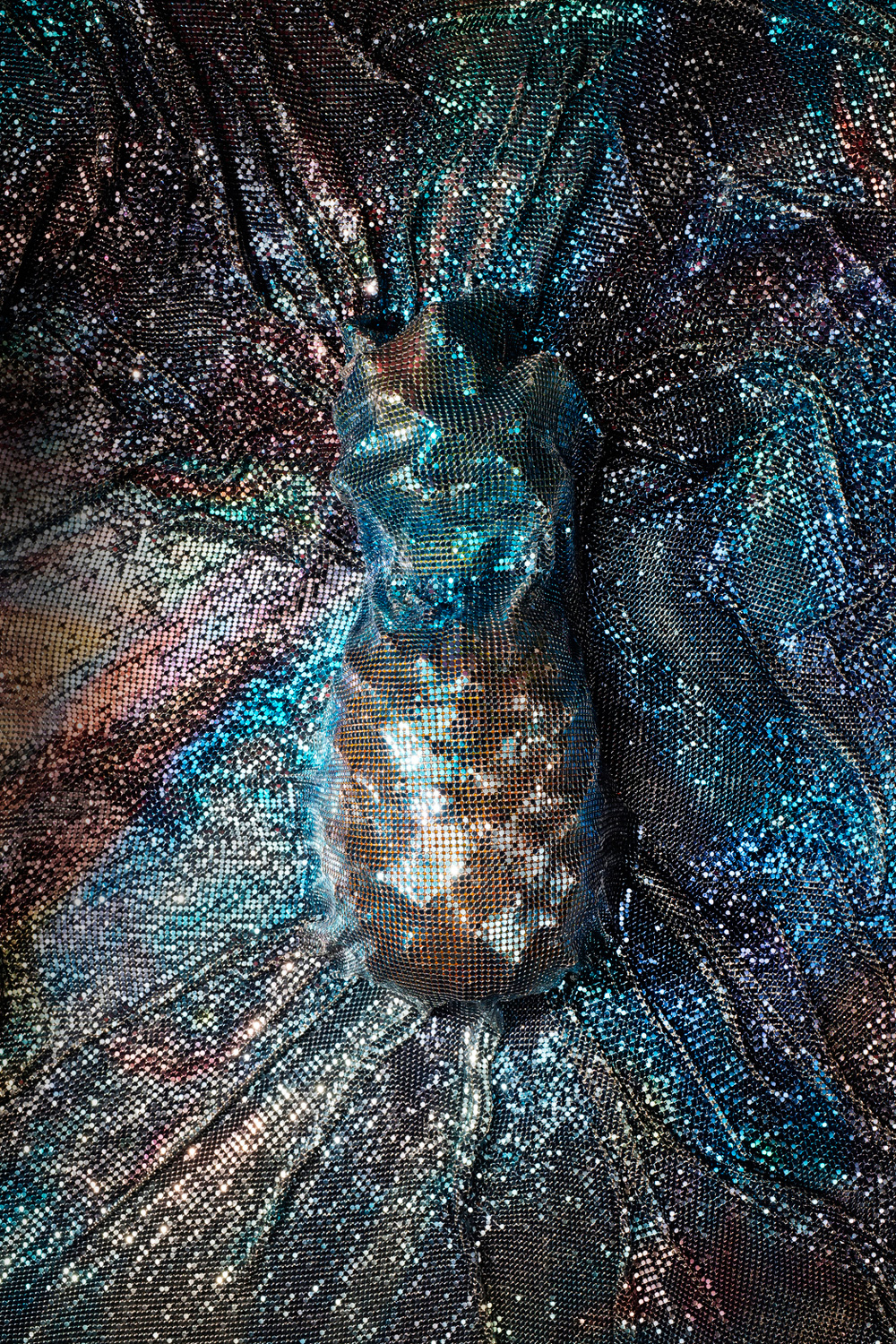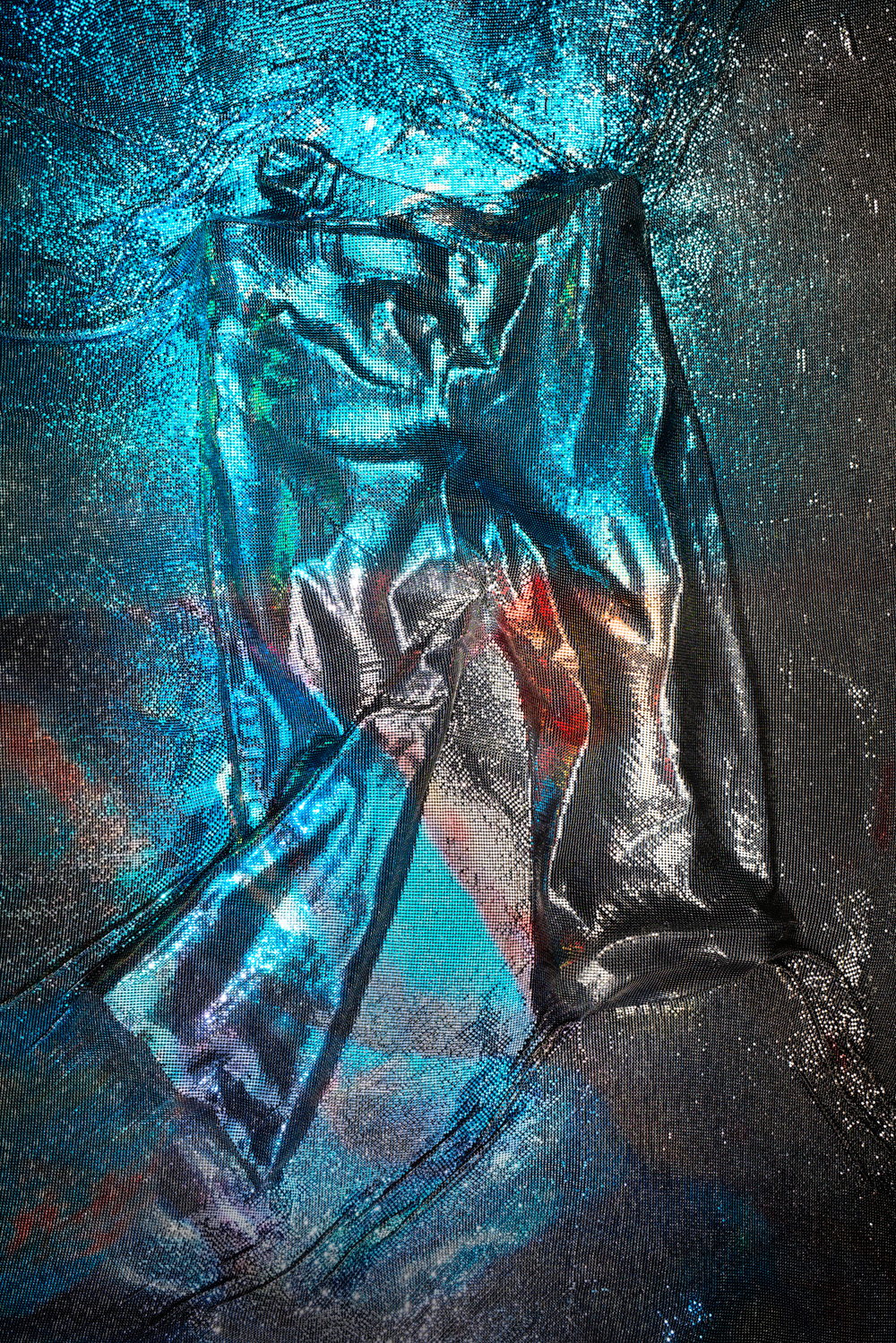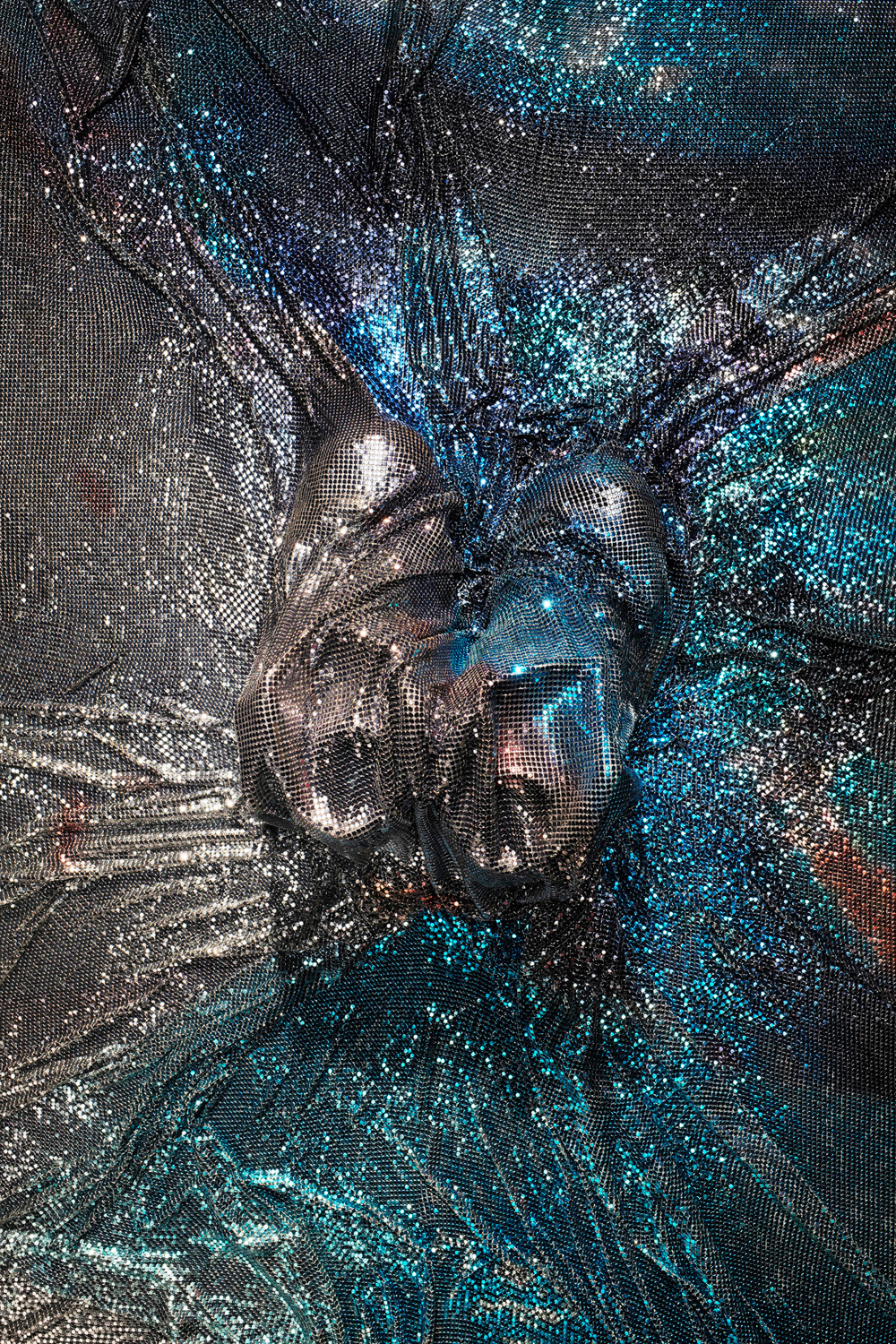 PAULINA HOFFMANN
Störung des Gebräuchlichen
20 Nov 2021 – 11 May 2022
Paulina Hoffmann's installation Störung des Gebräuchlichen in the Attic Showroom was created entirely on site – the alliance with the environment is important to the artist. She used the same materials here as in Protektion, which will, a.o. LRRH_ editions, be shown in the Ground Showroom.
Hoffmann has joined black PVC fragments, held together by white seams, to form organisms hanging on hooks. These unite two antagonists in the industrial aspect of PVC and the craftsmanship of the seams, reflecting the conflict between an ever faster world and the desire to slow down. The material finds new forms – beyond its original use and benefits. This creates something that eludes our vocabulary and our urge for explicability and initiates free associations.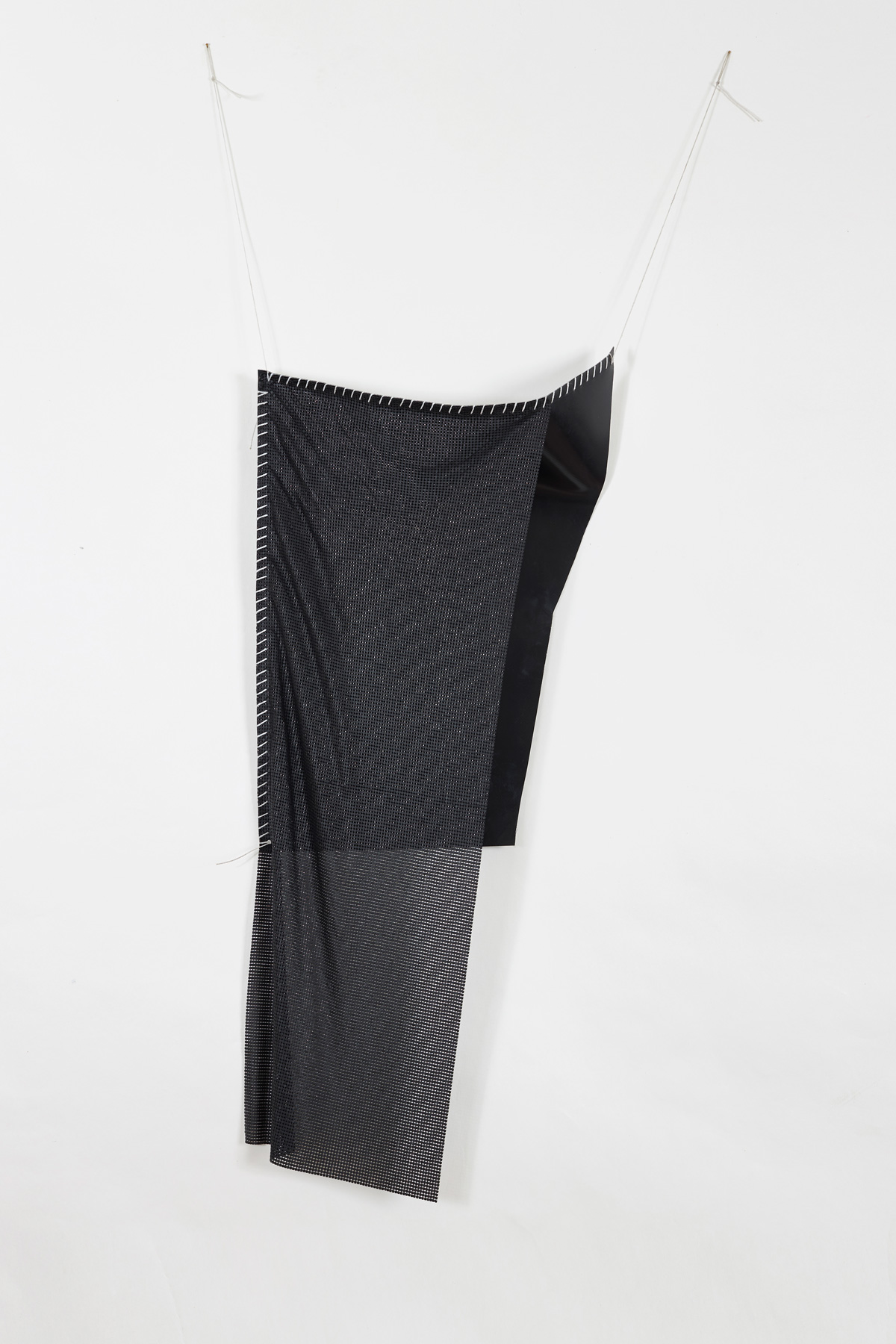 AERIAL CUBE #2
20 Nov 2021 – 11 May 2022
LRRH_ ART EDITIONS BY Marc Brandenburg, Katharina Grosse, Paulina Hoffmann, Frédéric Leemans, Lucy McKenzie, Huang Rui, Rosemarie Trockel, Johannes Wohnseifer and Richard Woods.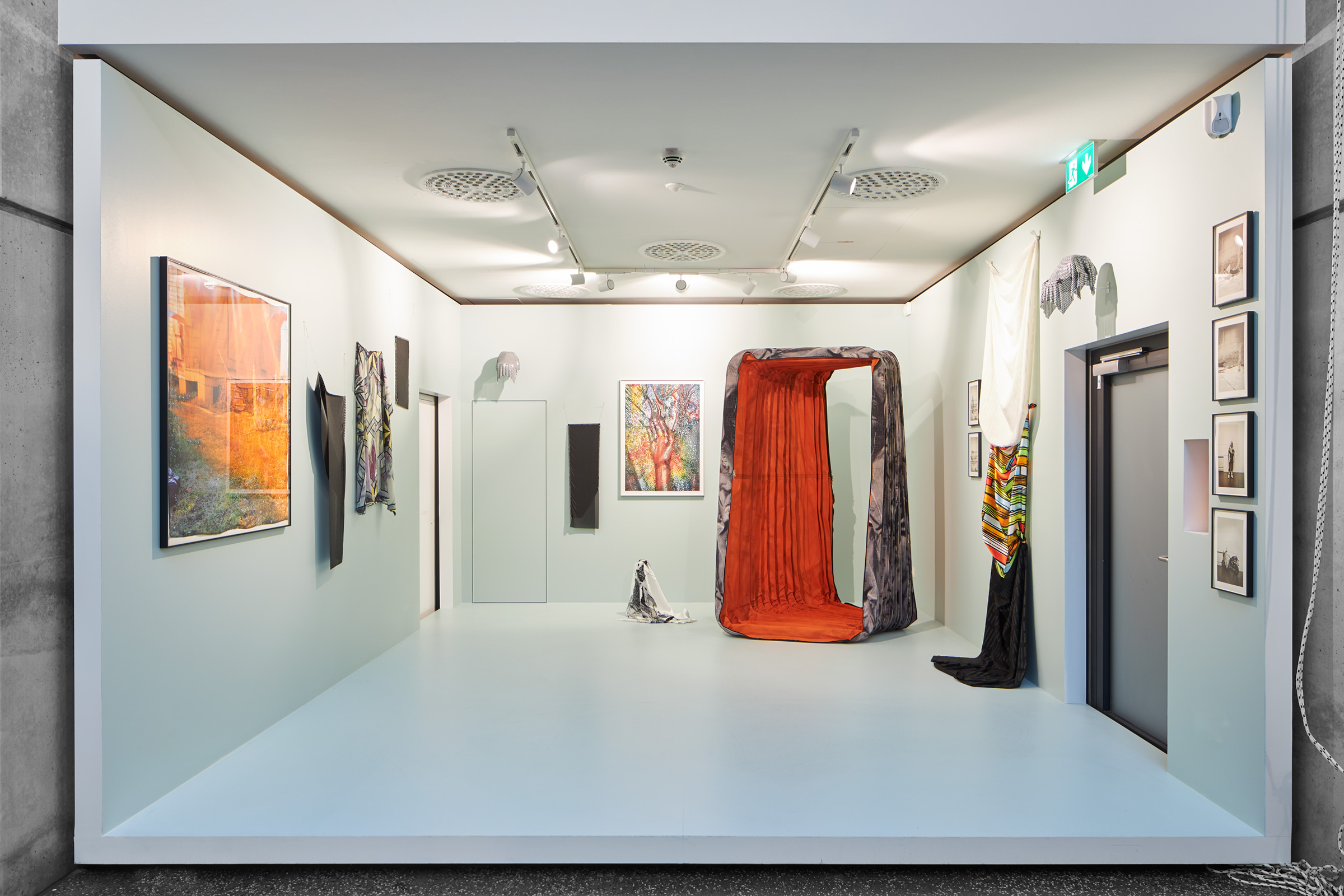 BJÖRN SCHÜLKE
Solar Mesh Dance
17 Jun – 7 Nov 2021
For the opening chapter Björn Schülke created "Solar Mesh Dance", a hanging solar-kinetic sculpture. The ambient light influences the degree of activity. Energy is briefly saved and converted into motion. The sculpture continuously transforms, whilst displaying a poetic interplay of light – space – motion. The sparkling mesh projects light reflections and shadow plays onto the surrounding walls and windows, thus evoking an arcane aura.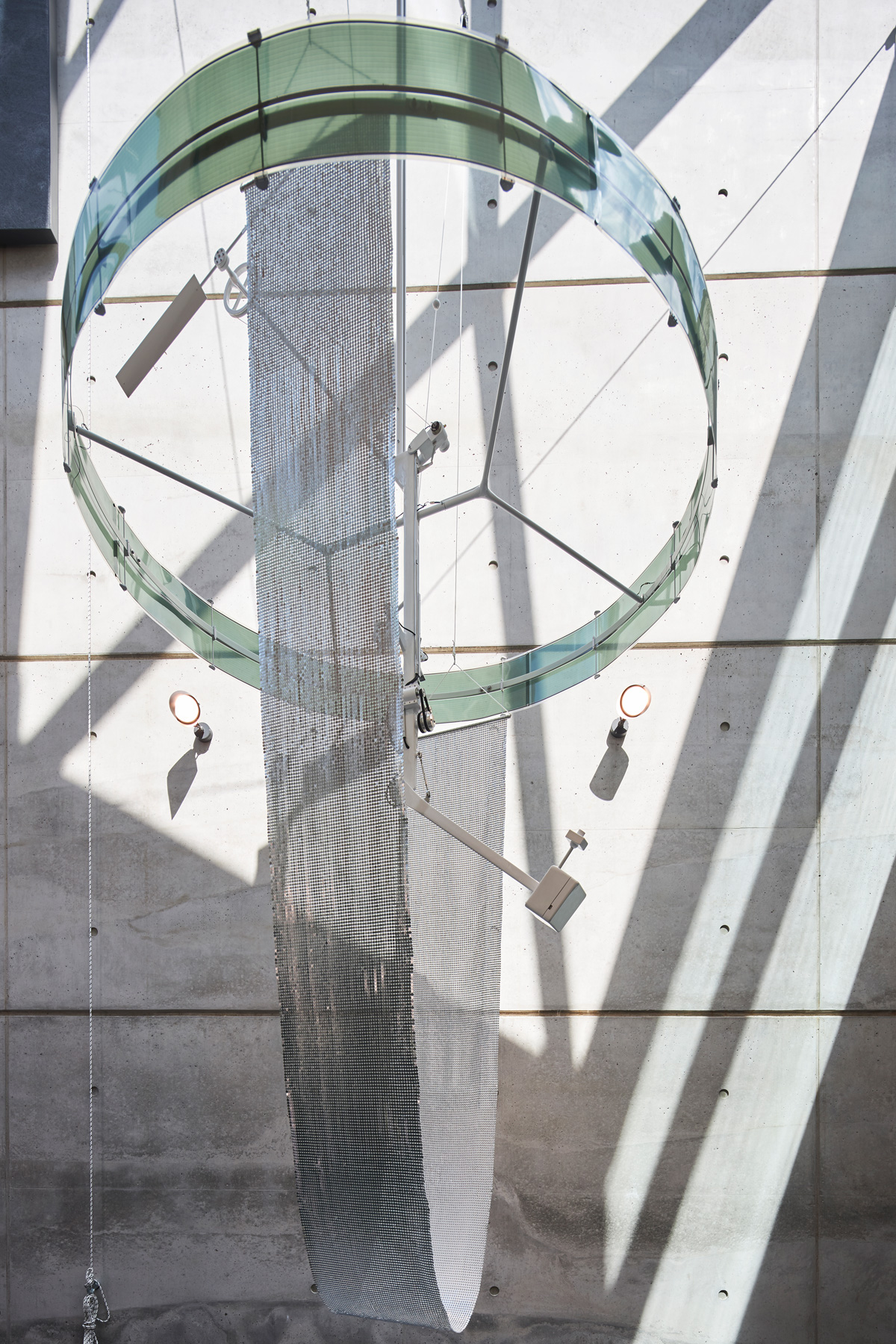 AERIAL SOUVENIR
Saturday, October 2, 2021
2 – 7 pm
Marion Anna Simon
VIEW ME – SKETCH ME – DRAFT ME
Björn Schülke
SOLAR MESH DANCE
For LRRH_AERIAL chapter_¹ Björn Schülke realised "Solar Mesh Dance", a hanging solar kinetic spatial sculpture.
With reference to the work, two posters were produced – as representative, inexpensive take-aways for the exhibition visitors. Marion Anna Simon, painter and performance artist and Björn Schülke's wife, painted these posters with personal quick portraits. The performance "VIEW ME – SKETCH ME – DRAFT ME" provided those who had the guts to go from observer to observed with a particularly personal souvenir of the show.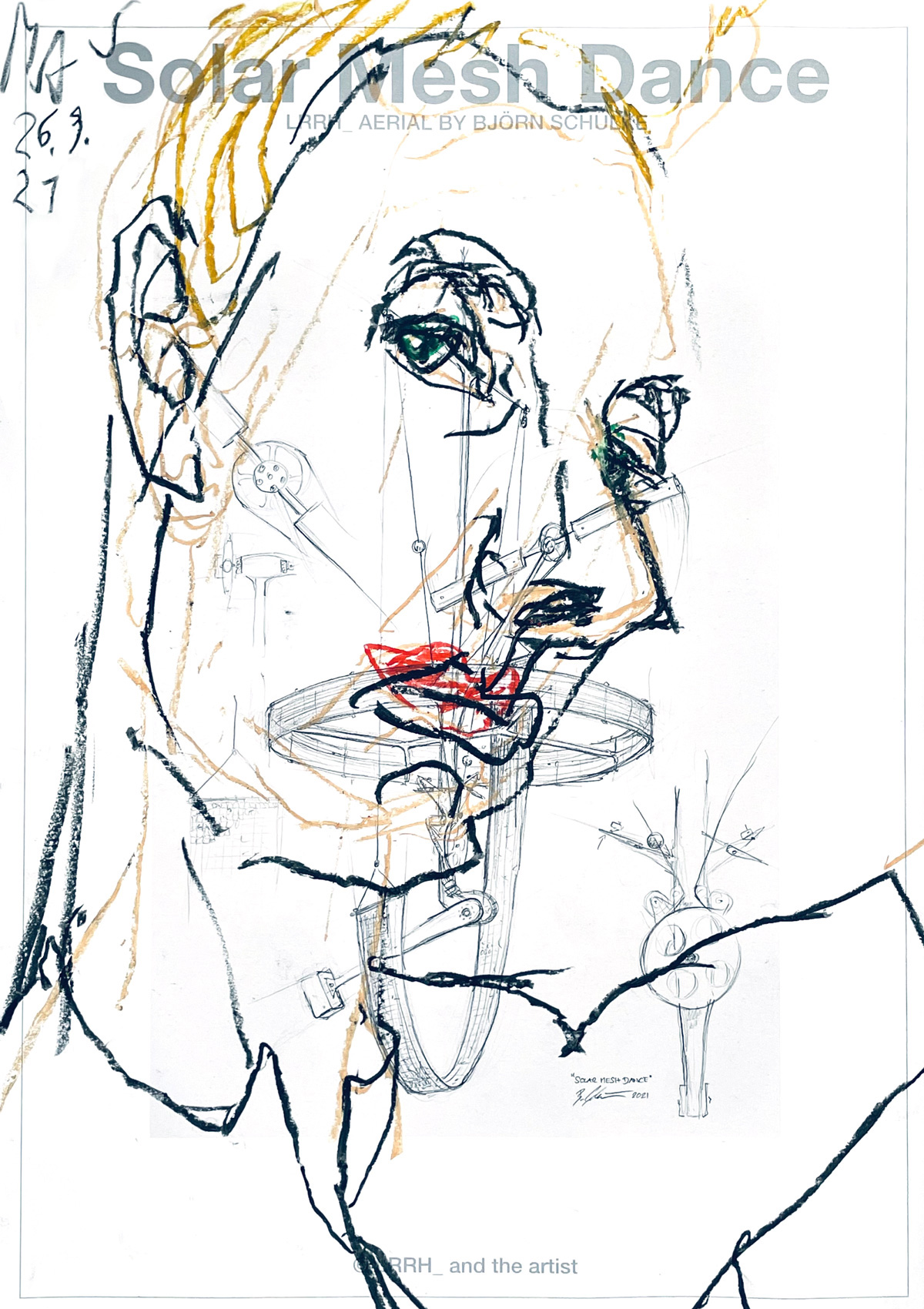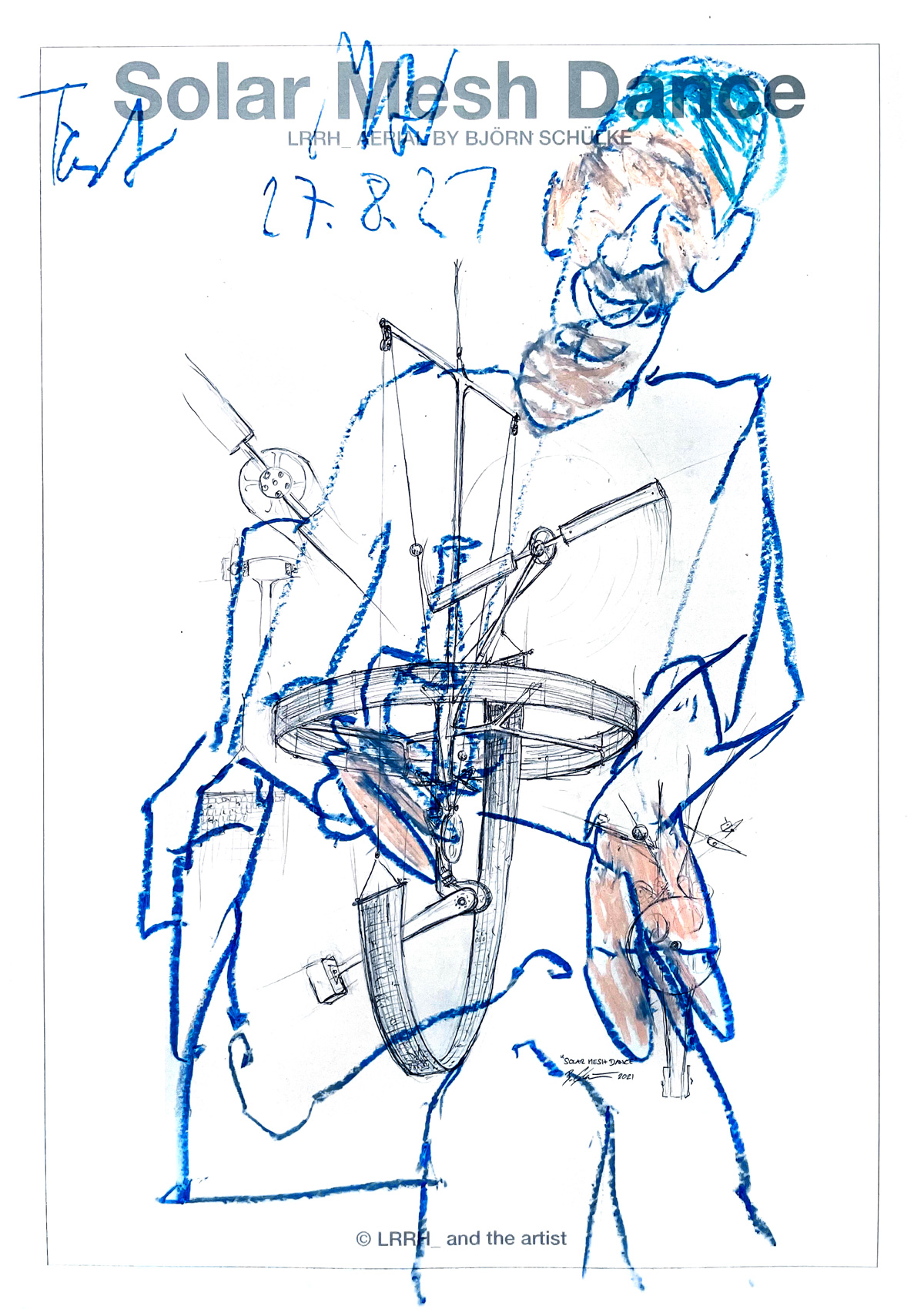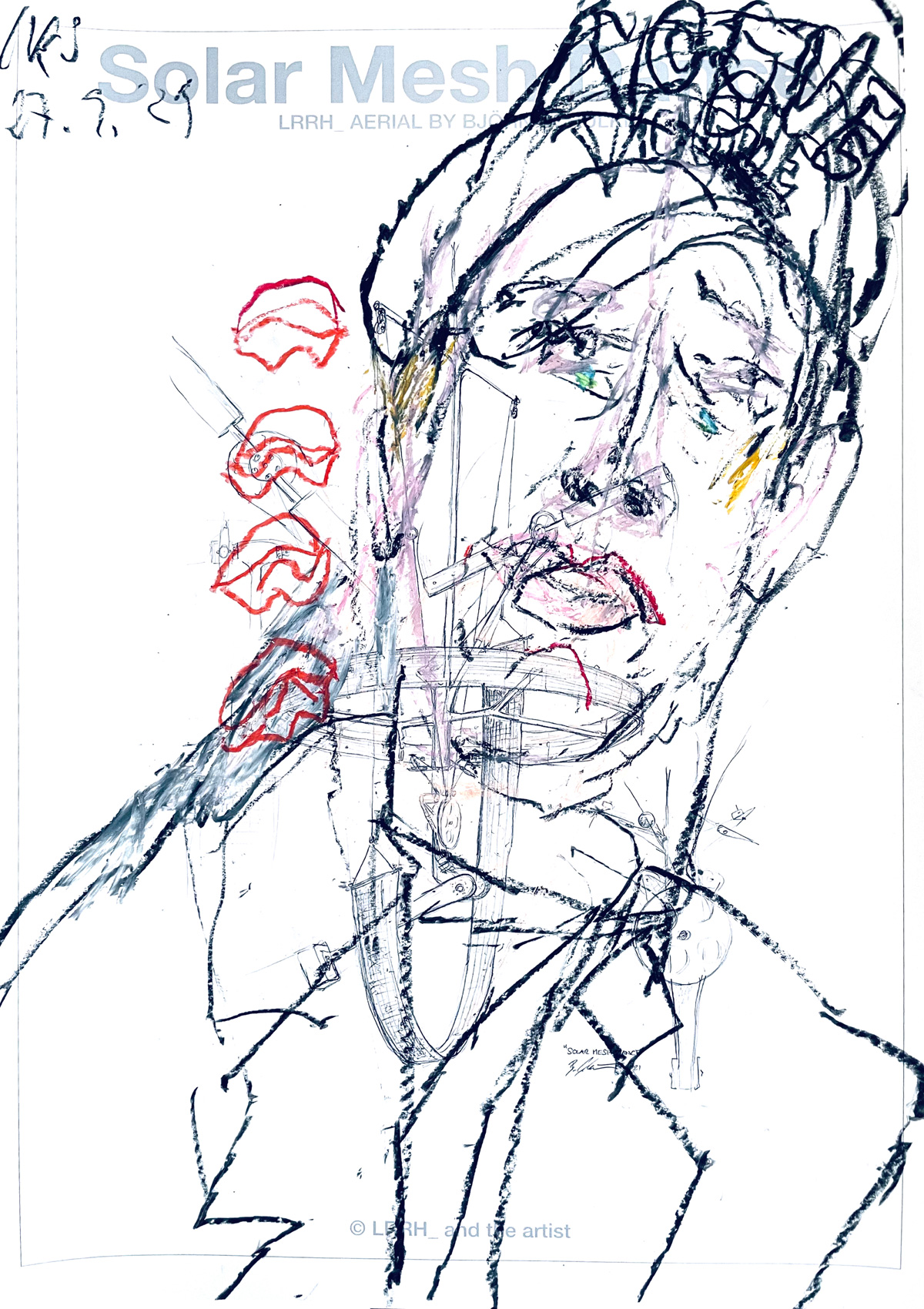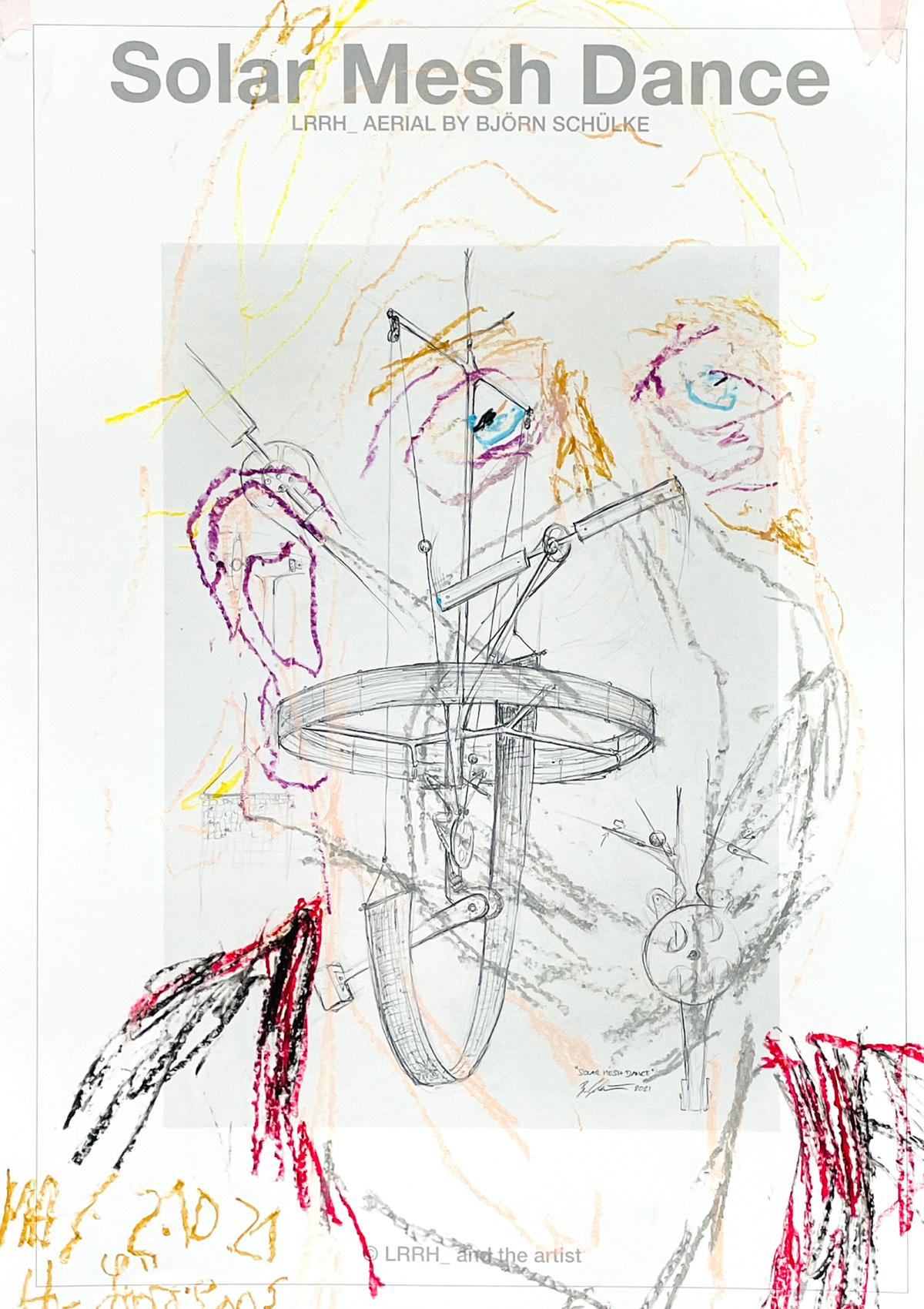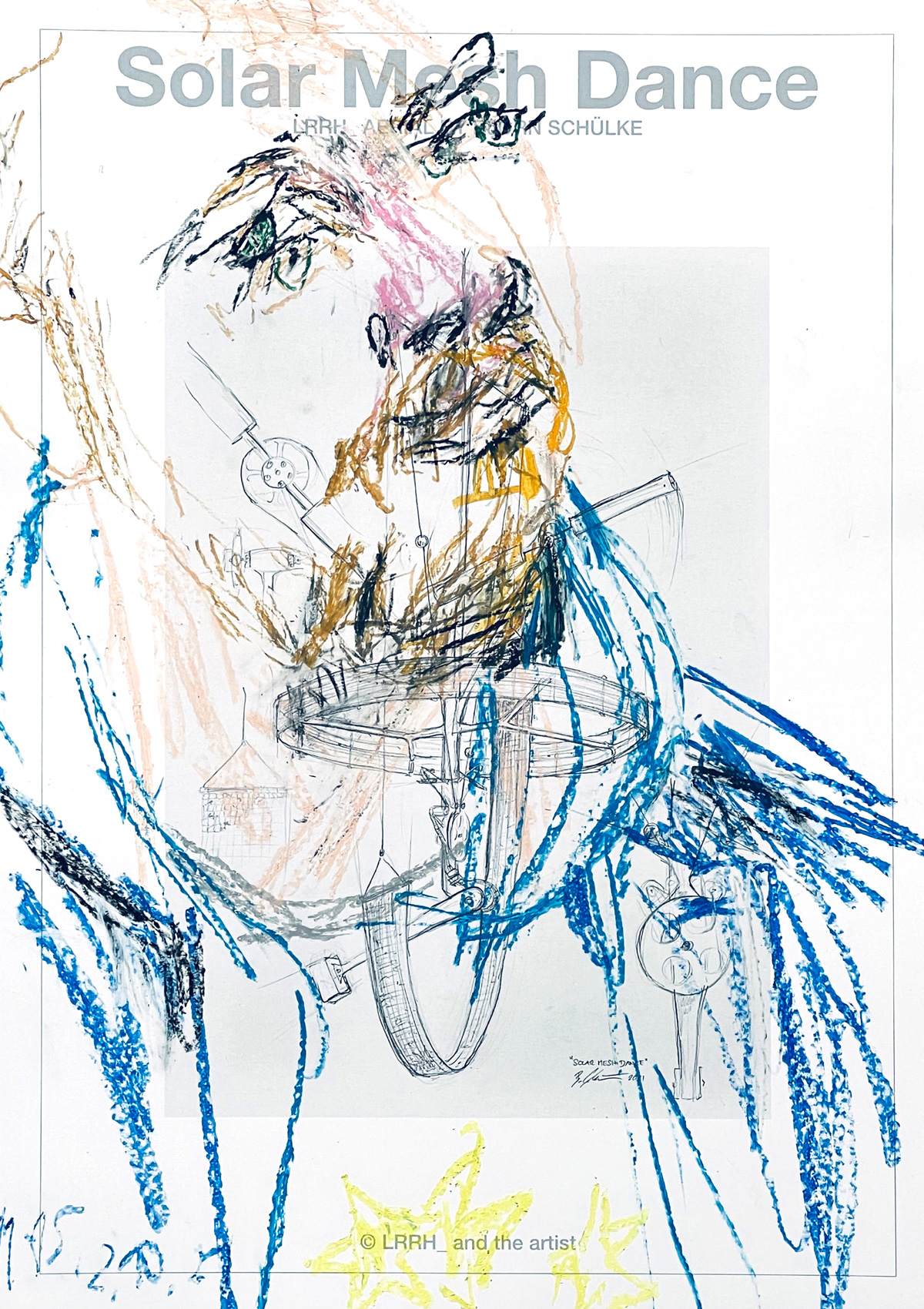 AERIAL CUBE #1
17 Jun – 7 Nov 2021
The opening presentation moreover features editions by: Christian Aberle, Albrecht Fuchs, Katharina Grosse, May Hands, Liliane Lijn, Jonathan Meese, Mike Meiré, Paulina Olowska, Rosemarie Trockel, Anselm Reyle and Johannes Wohnseifer, amongst others.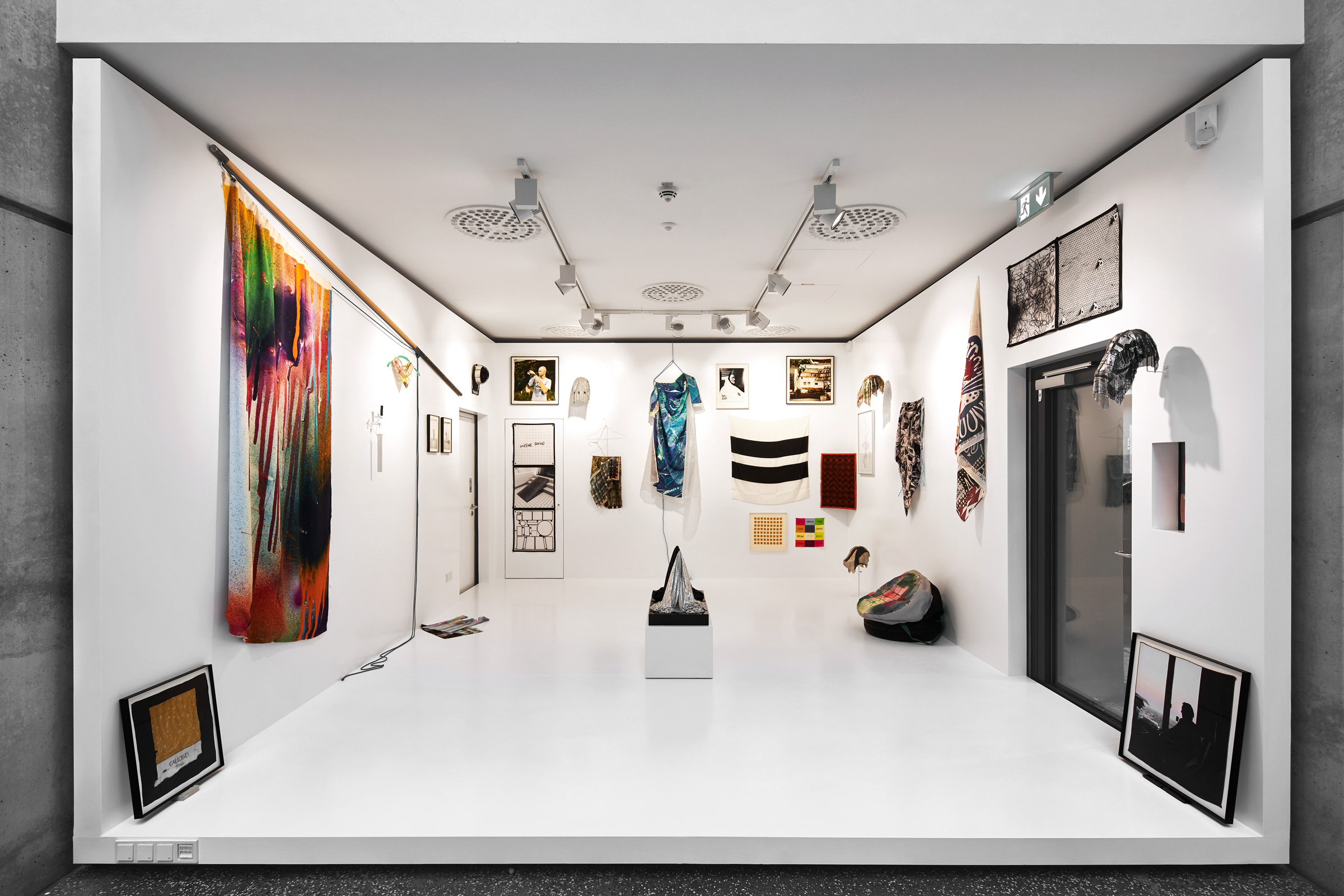 LRRH_

100

€

Katharina Grosse
Poster "While Many" (2021)

2-sided offset-print on paper
100 x 70 cm / 39.8 x 27.5 "

Edition of 45 + 5 APs

Available

View edition