chapter_¹/ Metal Mesh #3
Opening
23 Jun 2022, 6 – 9 pm
Exhibition
24 Jun 2022 – 22 Oct 2022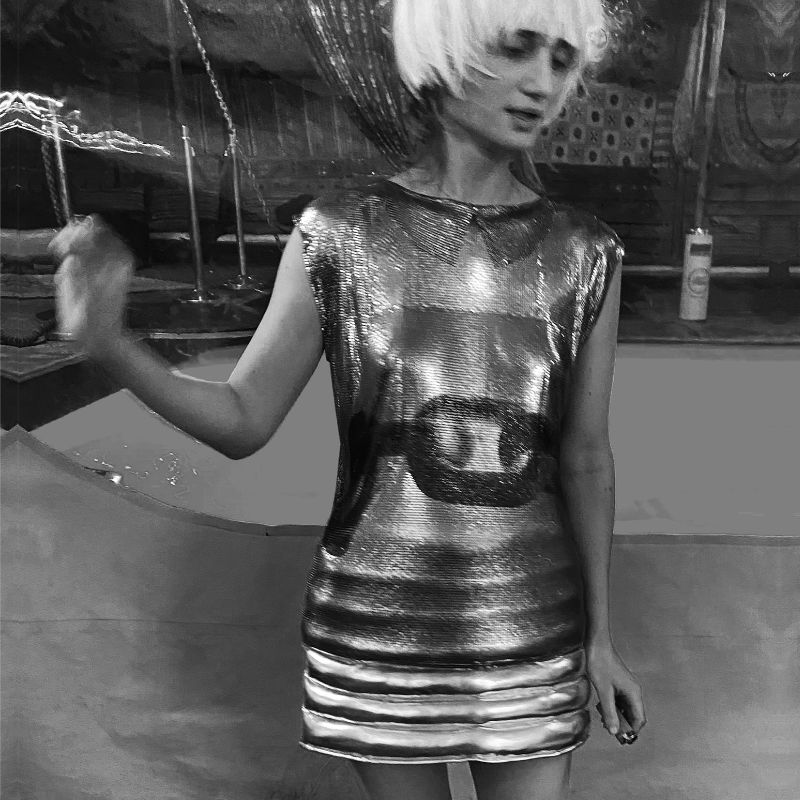 Luisa Schatzmann
Phantasma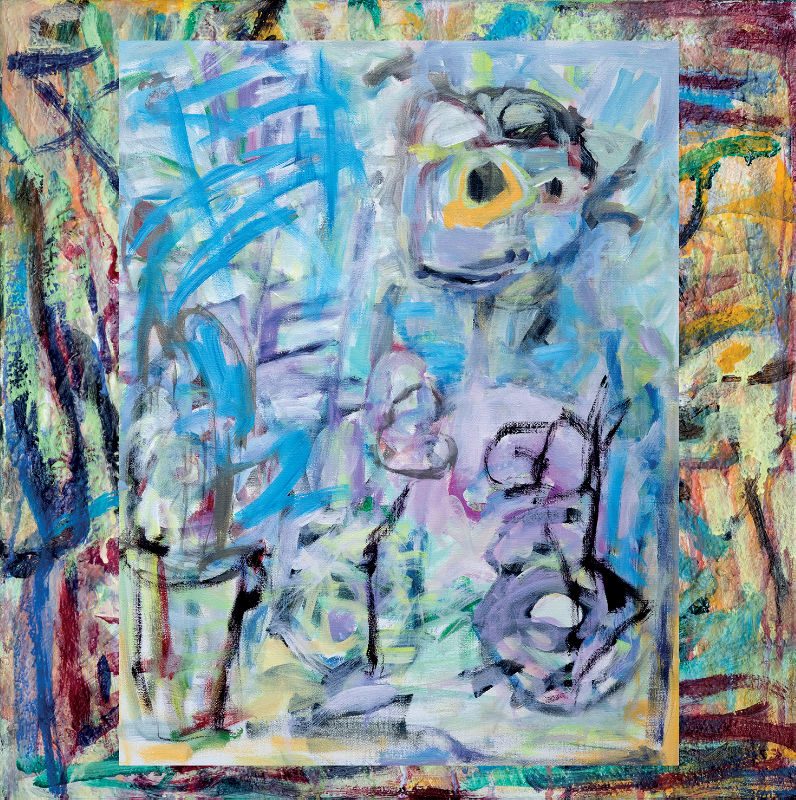 GROUND FLOOR
ROSEMARIE TROCKEL
TWIST
 
For the third and last show of chapter_¹ "TWIST" Rosemarie Trockel has developed a series of printed metal mesh shirts "Teeny -1" – "Teeny -9". They will be displayed in an expansive installation in the main showroom from June until October 2022. In addition to photographic and graphic elements they also feature writing and writing segments. They are similar in form and content to Trockel's LRRH_ "NoCaps" edition (2020).
Additionally to the main piece the artist has developed a limited vinyl bag edition in mesh and a couple of posters and screenprints. Illustrated in those photo-based works all the recent pieces Trockel created for the LRRH_ are wearable. One series e.g. focusses on a young woman, wearing Trockel´s mesh shirts in the surrounding of KitKatClub, Berlin.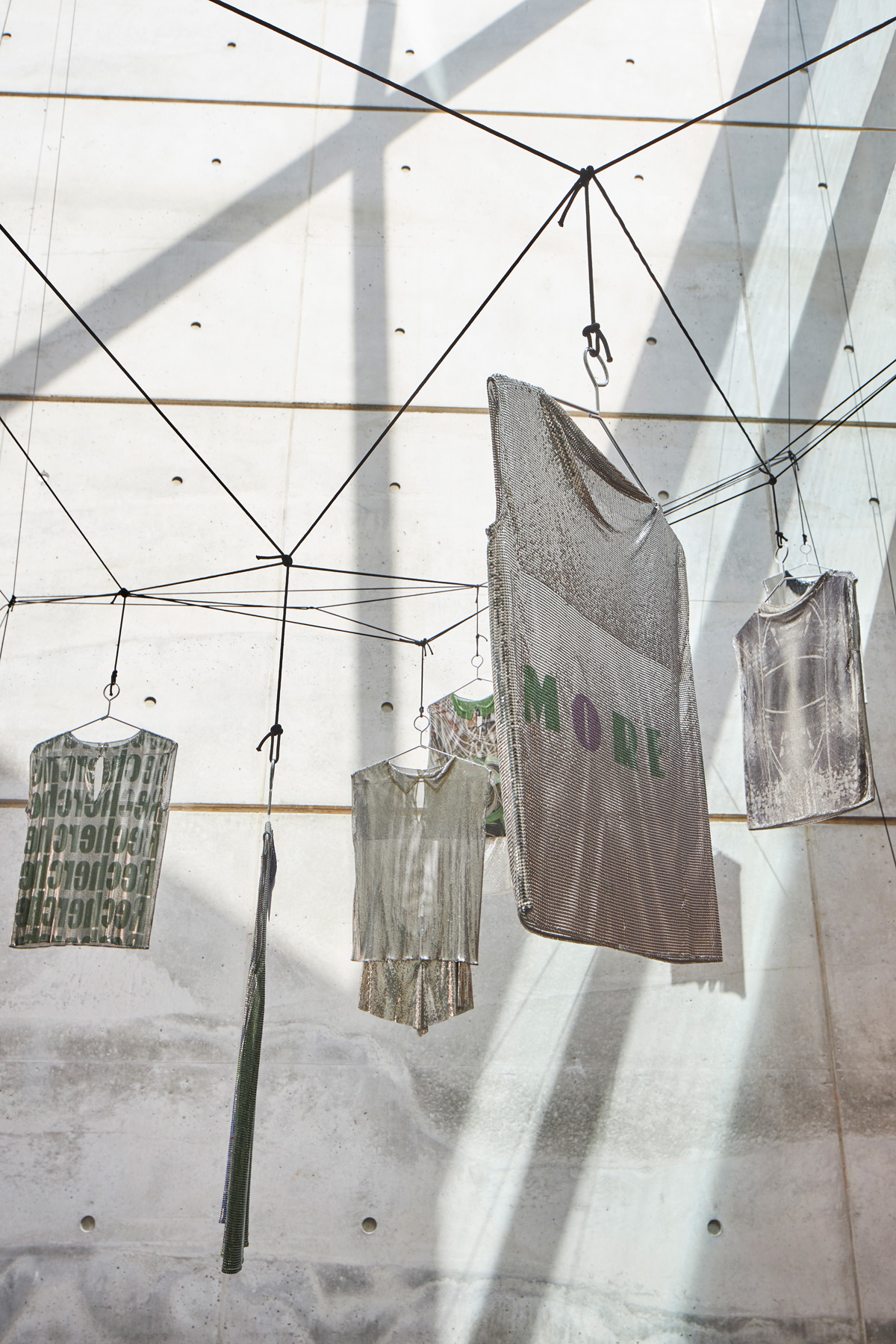 ATTIC
LUISA SCHATZMANN
Phantasma
 
The LRRH_ ART EDITION BY Luisa Schatzmann comprises 20 silk scarf uniques, all of which are based on paintings from the "Phantasma" series (2019–22). A selection of the scarfs is displayed in the exhibition. In addition, all 20 motifs were produced as floor stickers. They were installed as an accessible dance floor in the attic showroom, which is also the place for the accompanying music programme of chapter1 /#3. The blue, green, orange and red screened windows create a certain club vibe; they also resonate with Schatzmann's colourful paintings, which reveal the function of symbolic action, feeling and thinking.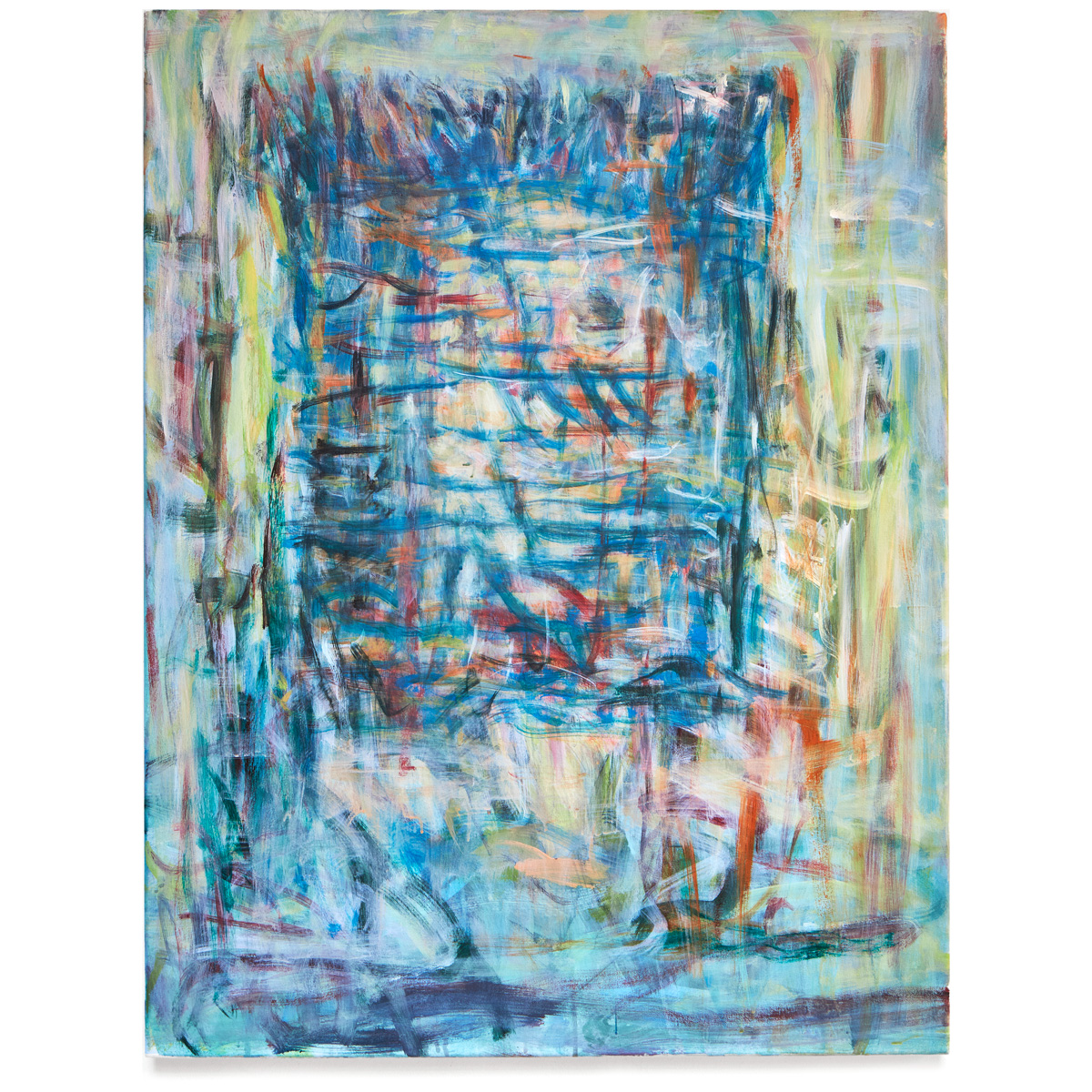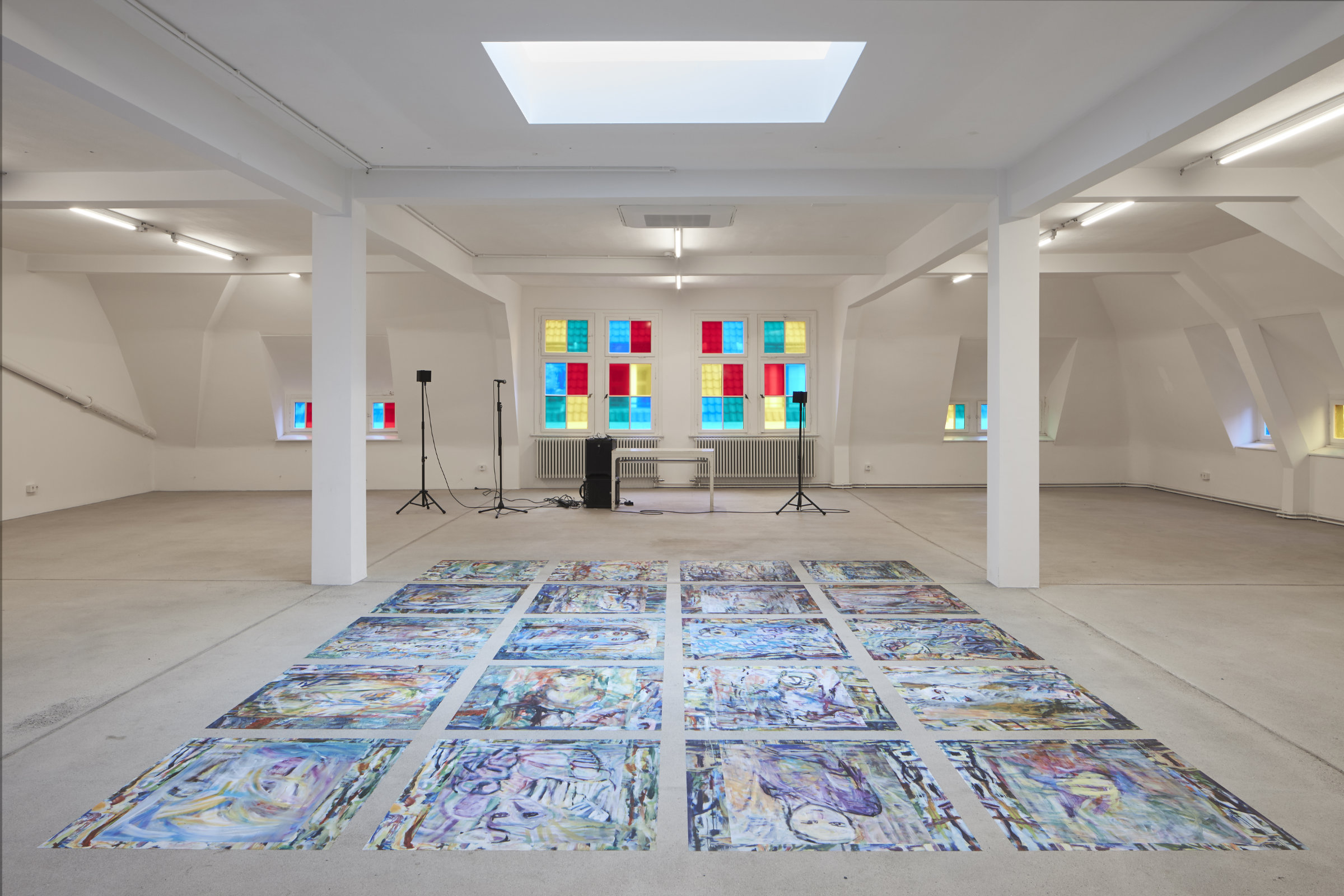 Vortex
Performance & Dj Set
"Vortex" is a choreographic performance by the Israeli choreographer Sagi Amir Gross, artistic director of WD Tanztheater. A personal intimate challenge; an emotional conflict of a queer Israeli performer, that connects towards his past, personal physical and inner landscape. His mixed cultural background is exposing a personal outreach for a communication, through an innovative physical intensity of the performer. The performance is embedded in a Dj set by Tim Otheus. He plays quiet, fast and experimental tracks that pick up on the "mood" of the premises, the current installation and Gross' performance. He moves between the genres drone, trip hop, leftfield, illbient, big beat, minimal, chill out, IDM, psychedelic, tekk and spiral.

CUBE
LRRH_ ART EDITIONS BY
Rosemarie Trockel, Richard Healy, Frédéric Leemans, LRRH_, Katharina Grosse and Cameron Platter.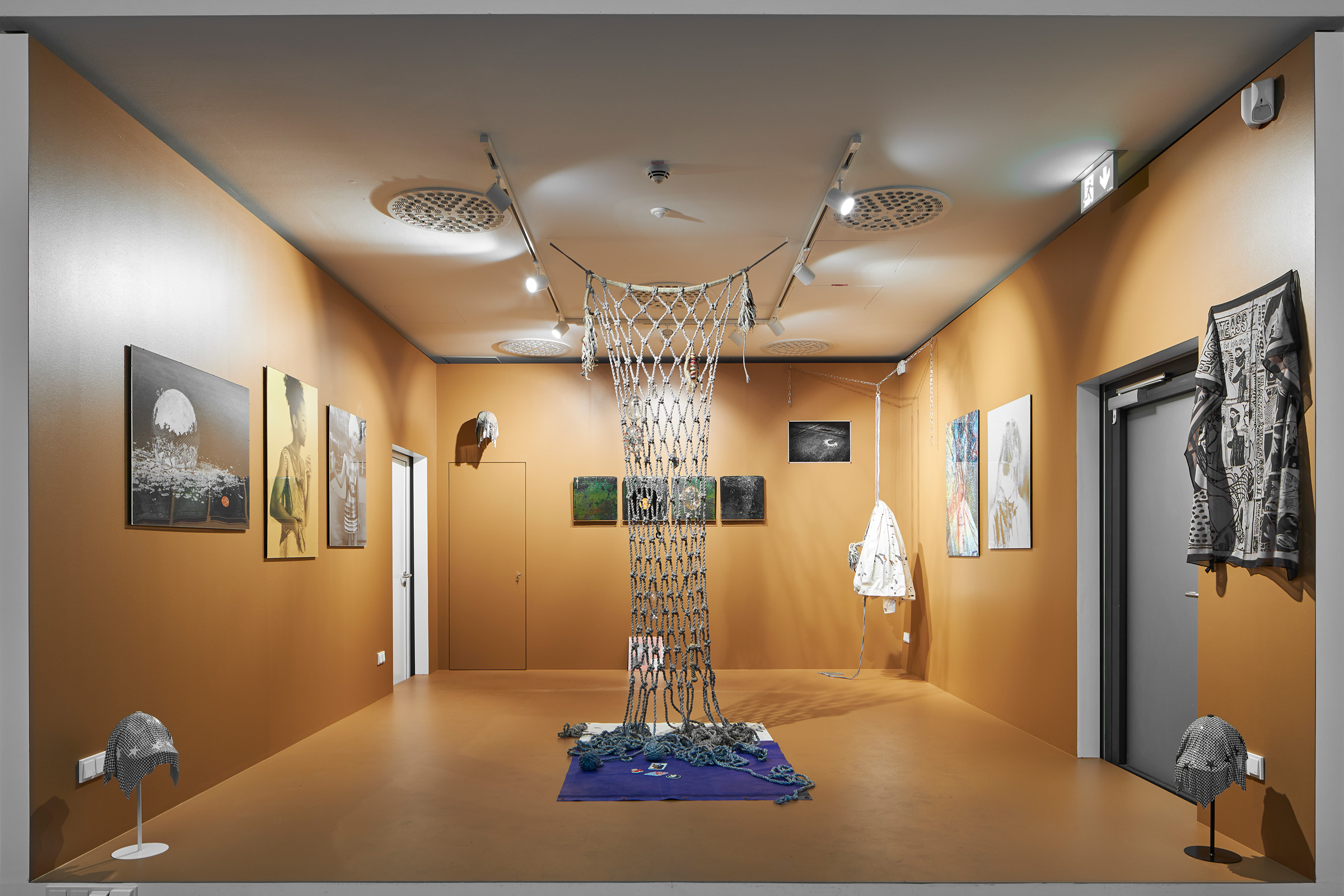 RICHARD HEALY

8.500

€

ZODIAC BEACH II (2016)

Double-sided hand painted canvas, hand embroidered badges with digital print on silk, eyelets, rope, hand macraméed fishing net, mouth blown glass floats, skull keyring, twine, bottle caps, pink topaz
Canvas 109 x 178 cm / 42.9 x 70 inch, net variable

Edition 2 of 3

Available

View edition