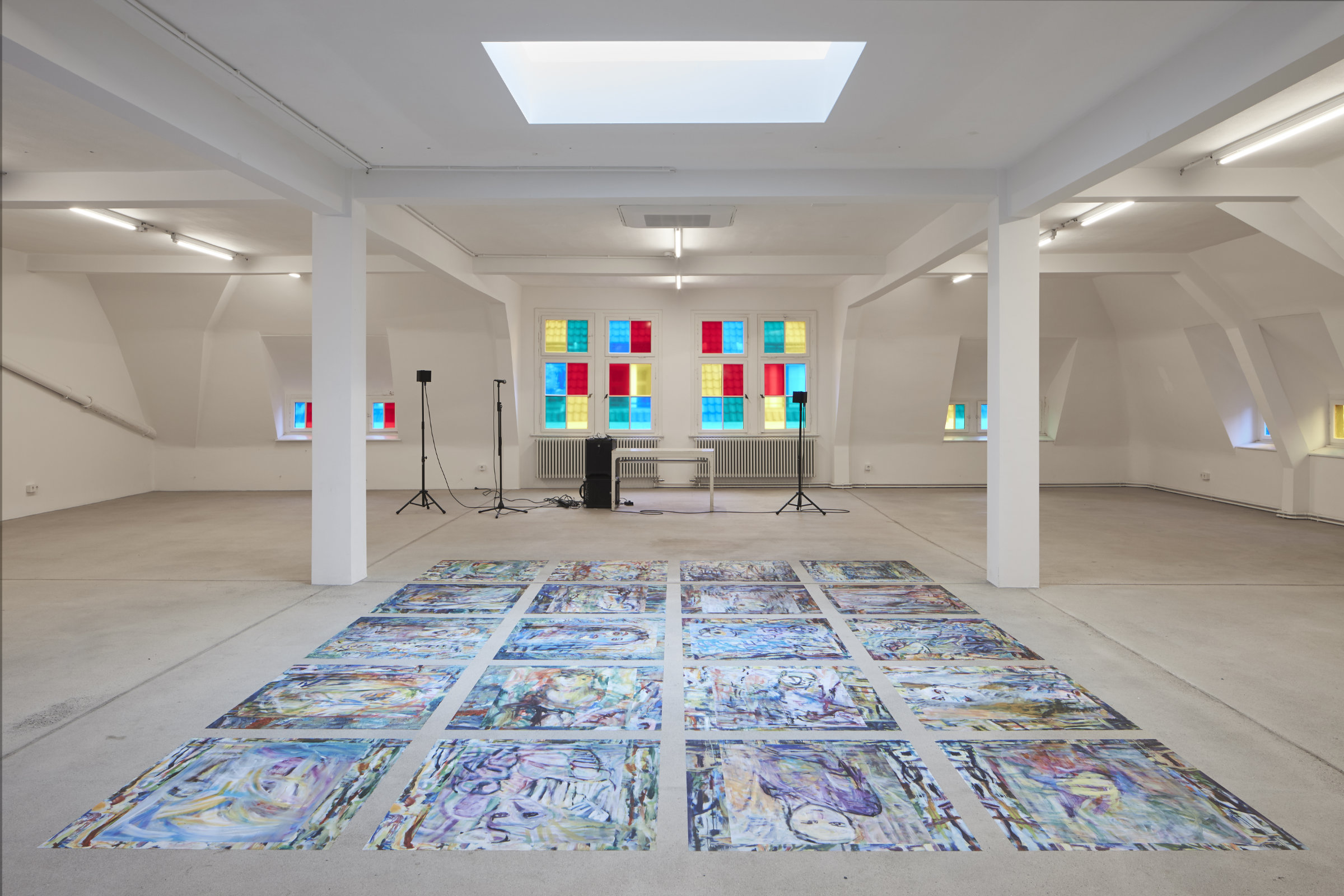 LUISA SCHATZMANN

Phantasma 1A (2022)

Digitally printed silk tapestry
90 x 90 cm / 35.4 x 35.4 inch

Edition 20 uniques, 1/20 + 1 AP

Available
Spontaneous improvisation characterizes the painterly and graphic output of Luisa Schatzmann. She has always remained a seeker who, even as the years have passed, finds asking questions more exciting than the answer. In her oeuvre – which spans more than five decades – figurative and abstract phases alternate. Her current works are characterized by keen, infatuating colour coherences and an increasing looseness and lightness of her painterly gestures.
Luisa Schatzmann lives and works in Cologne and the Salzburg region. She was born in Madrid in 1933 and came to Cologne in the 1950s. From 1978 she studied at Kölner Werkschulen. Since the 1980s she has shown her art in various exhibitions. She has had solo shows at the Kunstverein Kölnberg e.V. (2017), the Trinitatiskirche, Cologne (2008) and the Palais Liechtenstein, Feldkirch (2007). She is also represented in various collections, including Kunstsammlung NRW, Kustodie der Universität Leipzig and Suermondt Ludwig Museum, Aachen.
Spontane Improvisation und direkt umgesetzte Empfindung charakterisieren das malerische und zeichnerische Oeuvre Luisa Schatzmanns. Sie ist immer eine Suchende geblieben, die das Fragenstellen auch im Vorschreiten der Jahre noch spannender findet, als die Antwort. In ihrem mittlerweile mehr als fünf Jahrzehnte umspannenden Schaffen wechseln sich figurative und abstrakte Phasen ab. Ihre aktuellen Arbeiten kennzeichnen kühne, betörende Farbzusammenhänge und ein von zunehmender Lockerheit und Leichtigkeit bestimmter Duktus.
Luisa Schatzmann lebt und arbeitet in Köln und im Salzburger Land. Sie wurde 1933 in Madrid geboren und kam in den 1950er Jahren nach Köln. Ab 1978 studierte sie an den Kölner Werkschulen. Seit den 1980er Jahren zeigte sie ihre Kunst in diversen Ausstellungen. Einzelausstellungen hatte sie u.a. im Kunstverein Kölnberg e.V. (2017), der Trinitatiskirche, Köln (2008) und im Palais Liechtenstein, Feldkirch (2007). Sie ist in diversen Sammlungen vertreten, u.a. der Kunstsammlung NRW, der Kustodie der Universität Leipzig und im Suermondt Ludwig Museum, Aachen.