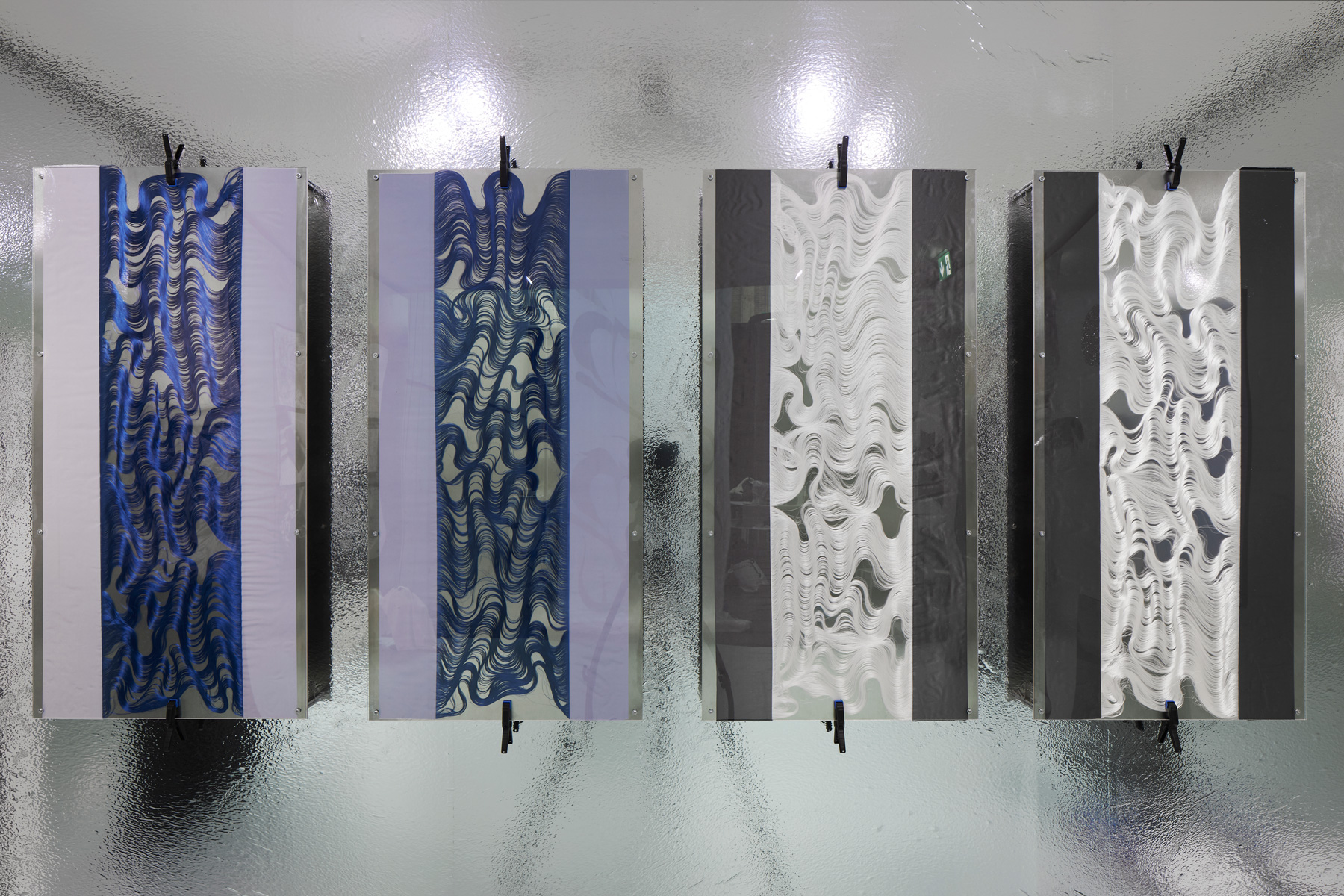 EJTECH

Feeler (2023)

Digitally printed textile, galvanized textile, elastic mesh, custom electronics and software
Variable dimensions

Unique

Available
EJTECH /'eitek'/ is an interdisciplinary artist duo working with hyperphysical interfaces and metamaterials formed by Judit Eszter Kárpáti PhD (*1989, Hungary) and Esteban de la Torre (*1984, Mexico).
Their work investigates sensorial and emergent conceptual networks between subject and object by creating performative installations, dynamic surfaces, augmented textiles, and multichannel sonic sculptures. The resultant artwork become tools to investigate through experiential knowledge a deeper conversation with matter. The artist duo currently based in Budapest, Hungary.