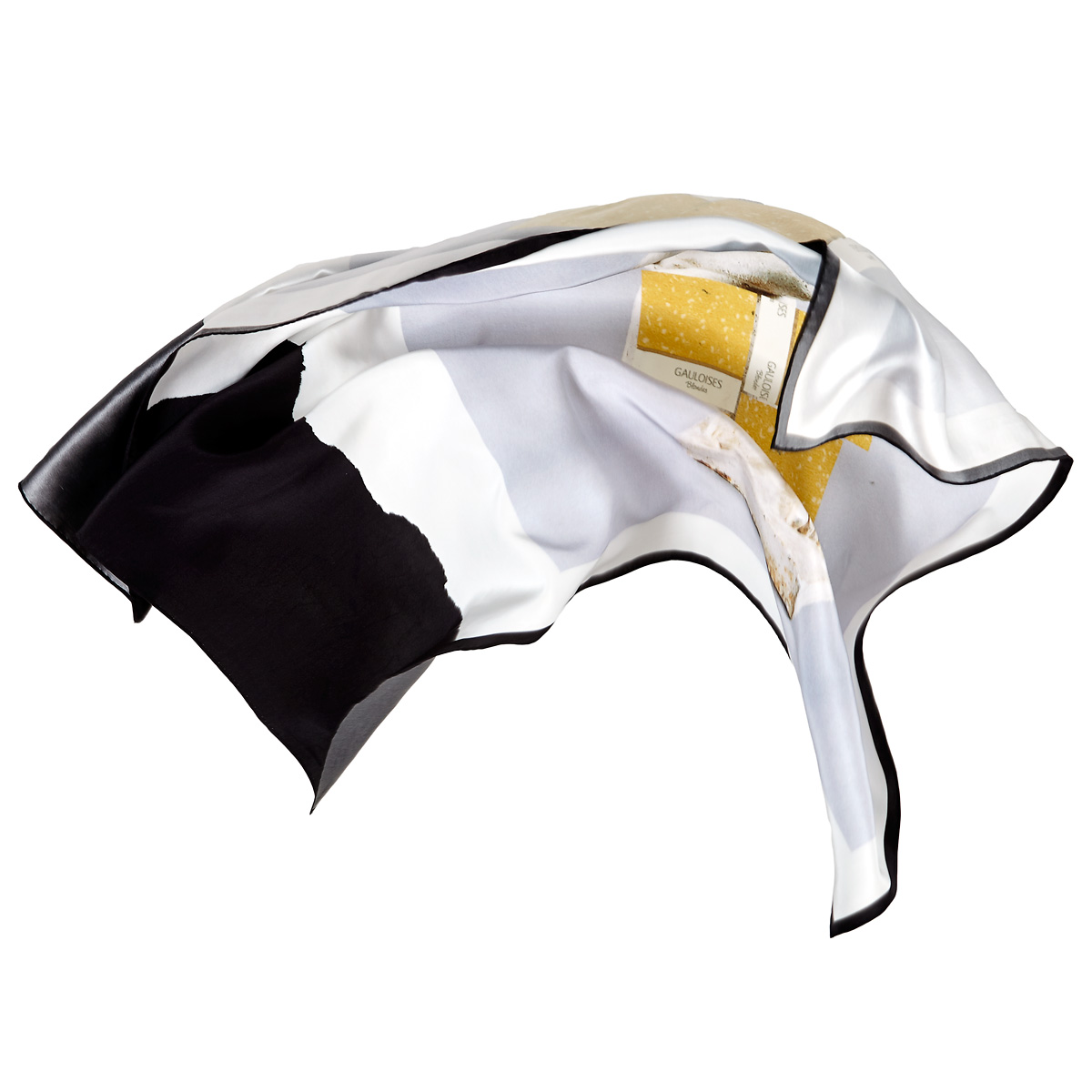 MIKE MEIRÉ

2.900

€

La Feuille de Filtre, Homme (2017)

Digital printed silk drape with embroidery
100 x 100 cm / 39.4 x 39.4 inch

Edition 1 + 1 AP

Sold

View edition
Mike Meiré, born in 1964, channels his profound understanding of popular culture to explore the deep-rooted neuroses that inhibit today's societies and in turn challenge these through his work. His work displays an intriguing juxtaposition of organic, often sexually explicit or gender-orientated objects with anodyne geometric elements. As art director and designer of his agency Meiré und Meiré, founded in 1987, he became known for subversive works and installation projects that navigate and in some cases deliberately trespass the borders between branding, design and fine art. In the last years Meiré increasingly promotes himself as an independent artist. Since 2010 his artistic works are represented by the gallery Bartha Contemporary in London. Meirés sculptures, prints, photographies, paintings, installations and performances are regularly exhibited in solo and group exhibitions in London, Basel, Cologne and Berlin. Mike Meiré works and lives in Cologne.
Mike Meiré, geboren 1964, bedient sich seines profunden Verständnisses der Popkultur, um die tiefverwurzelten Neurosen der heutigen Gesellschaft in seinen Arbeiten zu ergründen und zugleich zu provozieren. Sein Werk zeichnet sich aus durch ein Nebeneinander organischer, oftmals explizit sexueller Objekte auf der einen Seite und klarer geometrischer Formen auf der anderen Seite. Seit Gründung der Agentur Meiré und Meiré im Jahr 1987 entwickelt Mike Meiré als Designer und Kreativdirektor im Auftrag zahlreicher Unternehmen subversive Arbeiten und Installationsprojekte, in denen er die Grenzen zwischen Branding, Design und Kunst auslotet und bisweilen bewusst übertritt. Zunehmend konzentriert sich Meiré auf seine Arbeiten als unabhängiger Künstler. Seit 2010 wird er von der Galerie Bartha Contemporary in London vertreten. Seine Skulpturen, Drucke, Fotografien, Zeichnungen, Installationen und Performances werden regelmäßig in Einzel-und Gruppenausstellungen in London, Basel, Köln und Berlin gezeigt. Mike Meiré lebt und arbeitet in Köln.