Ekin Onat "Objection" at The Pavilion of Humanity in Venice
PRIVATE VIEW
May 9 – 11, 2017
5 – 9 pm
PERFORMANCE
May 9 & 11, 2017
7 pm
EXHIBITION
May 10 – Nov 26, 2017
10 am – 6 pm
THE PAVILION OF HUMANITY
Campiello S.Vidal, 2887
30124 Venice
Italy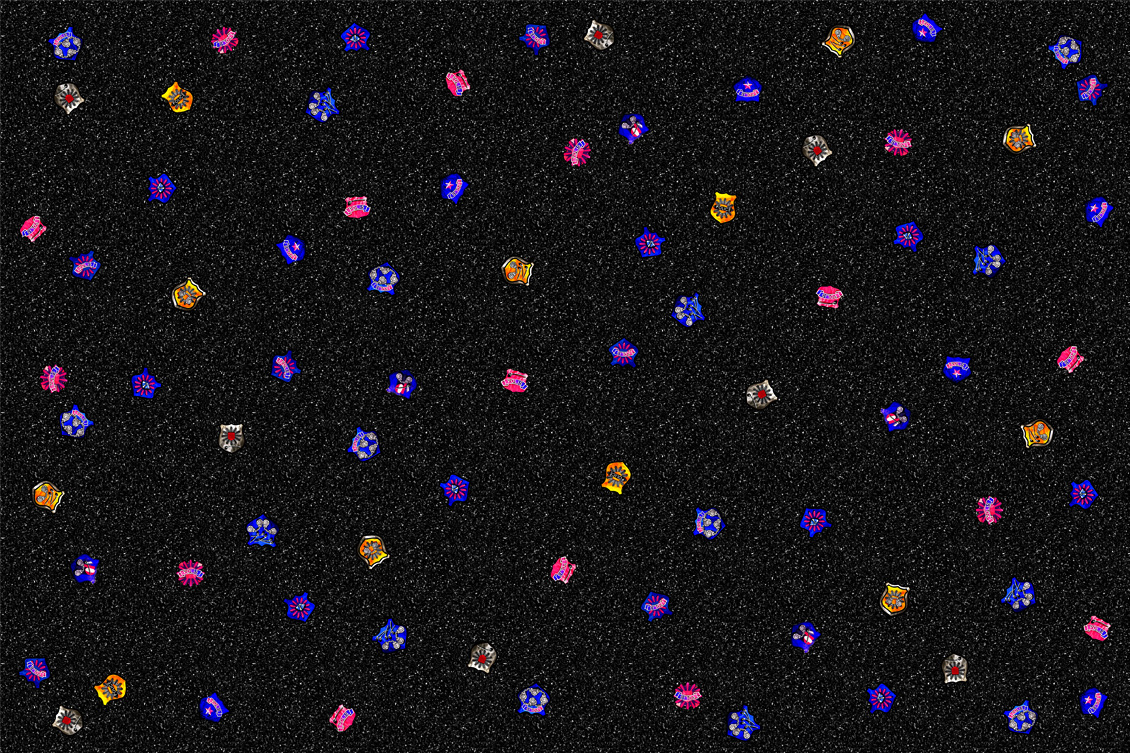 Ekin Onat was born in 1976 in Istanbul. From 2007 on her works have been displayed in numerous shows in several European countries. In her conceptual performances, pieces and installations she often illustrates the growing political unrest and eroding of physical and mental borders. Her output is characterized by a vast range of different materials.
The artist has now realized three textile pieces in collaboration with LRRH_ for the exhibition "Objection" at "The Pavilion of Humanity" on the occasion of the 57th Venice Biennale.
"There is no lack of security here" are three works developed by the artist and LRRH_ . The 50 meters long runner is laid on the two stairways in the exhibition space and will be on sale after the show. Just like the 4.5 meters long and 3 meters wide dining room carpet it is printed with fake police patches, scattered over a plain of shredded riot sticks. At the show Ekin Onat will undertake a performance involving Turkish riot-police uniforms, worn over a catsuit. It is printed with newspaper texts, dealing with political violence and comes into vision when she takes off the jacket. The performance, as well as the prints clearly reveal Onat as a decided opponent of the current political regime in her native country. In her works she plainly articulates her political discontent, illustrating issues such as politicised gender and national identity.
THE PAVILION OF HUMANITY
Without a singular physical home, The Pavilion of Humanity is a pop-up space in artistic response to the growing political unrest, conceit and eroding of borders both physical and mental in contemporary society.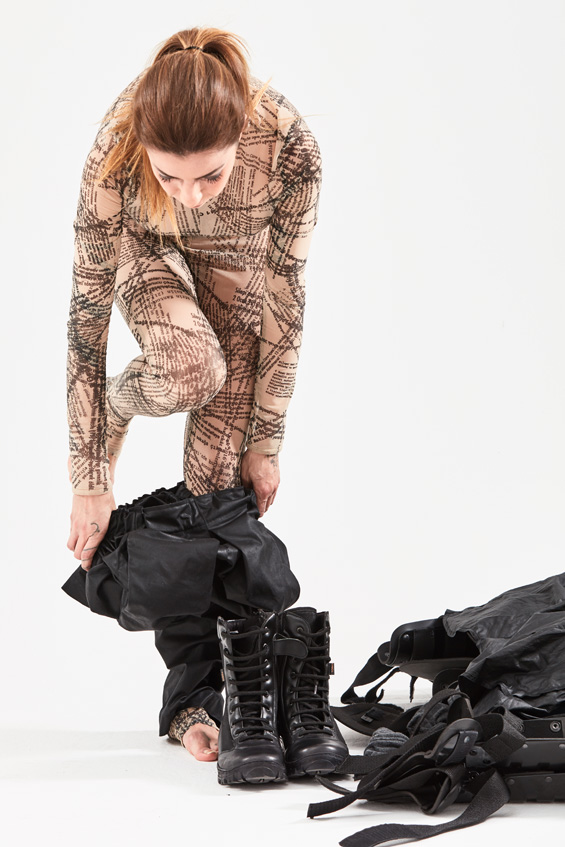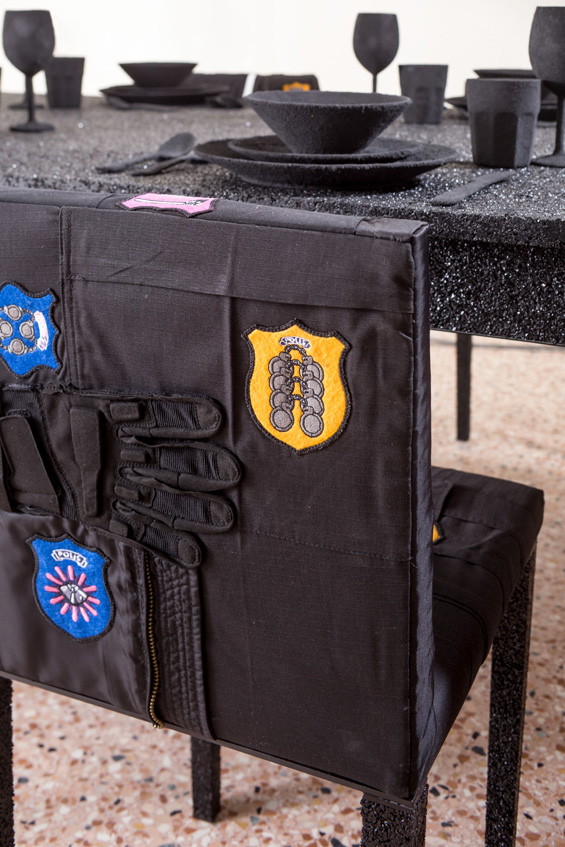 Thanks to / supported by:
Almut Warttinger
Isabel Vollrath
Hugo Schneider
Jens Schneider
Anja Groeschel, ALC
Norman Z
Bureau Mario Lombardo